In 2019, about 14% of all American households that moved decided to move to a new state. Whether that state was just across state lines or it was all the way on the other side of the country, these families needed a way to move their car. While some people may drive to their new home, shipping a car is a much easier, convenient way to get your vehicle home. After all, you have enough to worry about without planning a cross-country road trip!
If you're planning to move, maybe you're considering shipping your car. If so, are you wondering what you need to do to lower your car shipping cost or get a fair price? How much does it cost to ship a car, and what are you expected to pay for? When shipping something as valuable as your vehicle across the country, you need answers. Without this information, you won't be able to make an educated decision.
If you want to learn more about the average cost to ship a car, what shipping a car entails, and what you're expected to pay for, keep reading. We are going in-depth in this all-inclusive guide regarding car shipment and cross-country moves.
How Much Does It Cost to Ship a Car on Average?
As with many things related to long-distance moves, it's difficult to put a price on exactly how much you can plan to pay for a car shipment without all of the little details related to your move. The average cost for a move between 500 and 1,000 miles should be close to around $960. If you're moving farther away, as in 2,000-2,500 miles, your cost will be closer to $1,600.
The car shipping cost, in part, will depend on if you need an enclosed carrier to feel your car is safe or are willing to hire an open transport carrier instead. As you can imagine, any company is going to charge more for an enclosed transport carrier simply because they aren't able to ship as many cars at once in this type of rig.
Other factors, such as distance, the size of the vehicle, the terminals, the time of year, and how fast you need the car, will also all play a huge role in the overall price.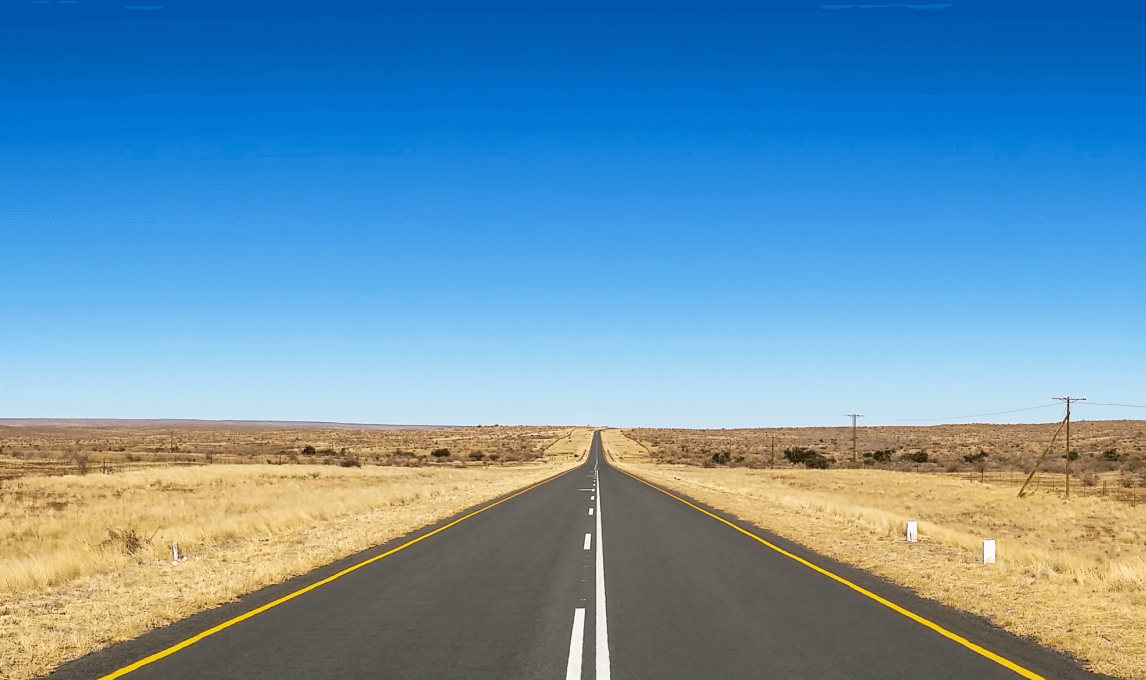 For instance, rush services are available for individuals that need their car sooner than a few weeks out after a cross-country move, but the effort and resources required to make that happen will cost more money. In addition to that, it's generally less expensive to ship your car in the winter because there is less demand overall for these types of services (as fewer people are moving during this time of year).
Car Hauling Rates Per Mile
One of the first things that you'll want to consider when thinking about shipping your car is the distance. This is the primary factor when considering the cost (aside from vehicle size, which we will discuss in detail below).
If you're planning on shipping a car from New York City to Los Angeles, for example, this is a distance of 2,790 miles. Since this is so much further than a shipment across just a few states, you're going to have a higher vehicle shipping cost overall. Although mileage is not the only factor considered when you are shipping a car, it is one that will drastically impact the bottom line because longer distances require more labor and fuel.
The general, average rates that you can go by when factoring in distance alone include:
Less than 500 miles = $780
500 to 1,000 miles = $960
1,000 to 1,500 miles = $1,290
1,500 to 2,000 miles = $1,530
2,000 to 2,500 miles = $1,600
More than 2,500 miles = $1,590
It seems that most people that want to ship their vehicles are doing so when they want to make long-distance moves, but since most parts of the country can be accessed from other parts of the country within 2,500 miles, this is likely why that distance costs slightly less. It's simply a less common order for these companies to see.
Cost to Ship a Car by Size
As we mentioned, vehicle shipping cost estimates are all going to depend on how big your actual car is. Larger vehicles weigh more, but they also take up a little bit more space, which is crucial if your car is being shipped on the same rig as others. When you jump up a car size, you can anticipate adding around $150 to the overall price of the car delivery cost. This means going from a car to an SUV or from an SUV to an XL truck.
One thing to consider is whether or not your vehicle actually runs. If you have a car that you've been working on, but it isn't currently functional, for example, you'll pay more for the transport service to tow your vehicle and get it on or off the trailer.

Another factor to consider is the current price of fuel. While this will fluctuate all the time, larger vehicles require more fuel to carry, so it's a difficult factor to pin down regarding price until you're ready to move.
Part of the average cost to ship a car will also depend on your vehicle's size regardless of any other factor, so you need to determine which category your vehicle falls into. If you're not sure already, you can consult a helpful guide to learn about some of the main features and characteristics of each type. You can also contact your dealer to learn more about the vehicle or get resources to find out information.
The cost to ship a standard-size car will be about $1,150 on average. If you're interested in enclosed transport only, you're going to pay around $1,340, while being willing to try open transport will run you $970.
Costs to Transport a Crossover/Mini-Van/Small SUV
The cost to ship a car that is in this size range will be right around $1,300 to $1,600 depending on the distance. If you're planning to go coast-to-coast, you will pay more than if you're going a slightly shorter distance.
Your car transport or vehicle transport service, which is the actual service that moves the cars, will be able to tell you more about the cost if it seems that your vehicle falls between this category and the next category. Specifically, with SUVs, it can be difficult to determine whether it is a small or large version.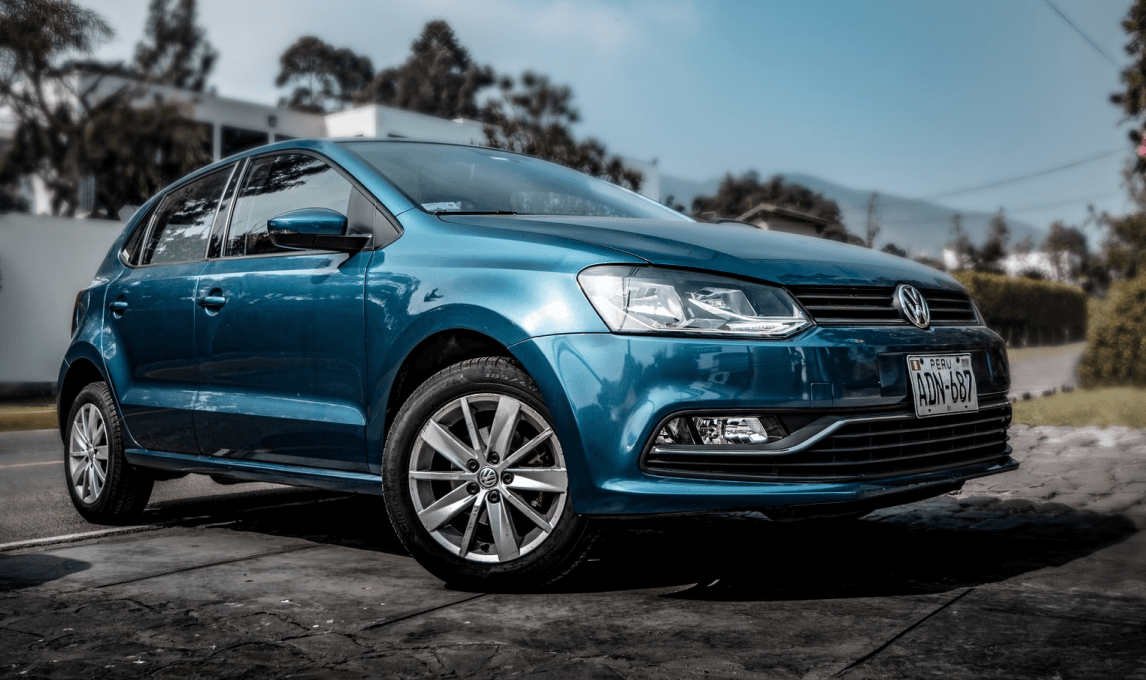 Costs to Transport a Large SUV/Truck
If you're wondering about how much to ship a car that is slightly larger, but still not as large as they go, you can expect to pay around $1,700 to $2,000.

If you have any modifications or additional accessories on your vehicle that impact the overall shape or size, this will also require additional fees. The driver that is transporting your vehicle has to have exact measurements to make sure that the vehicle is safe and secure on the rig, but also that they have the right side and height clearance.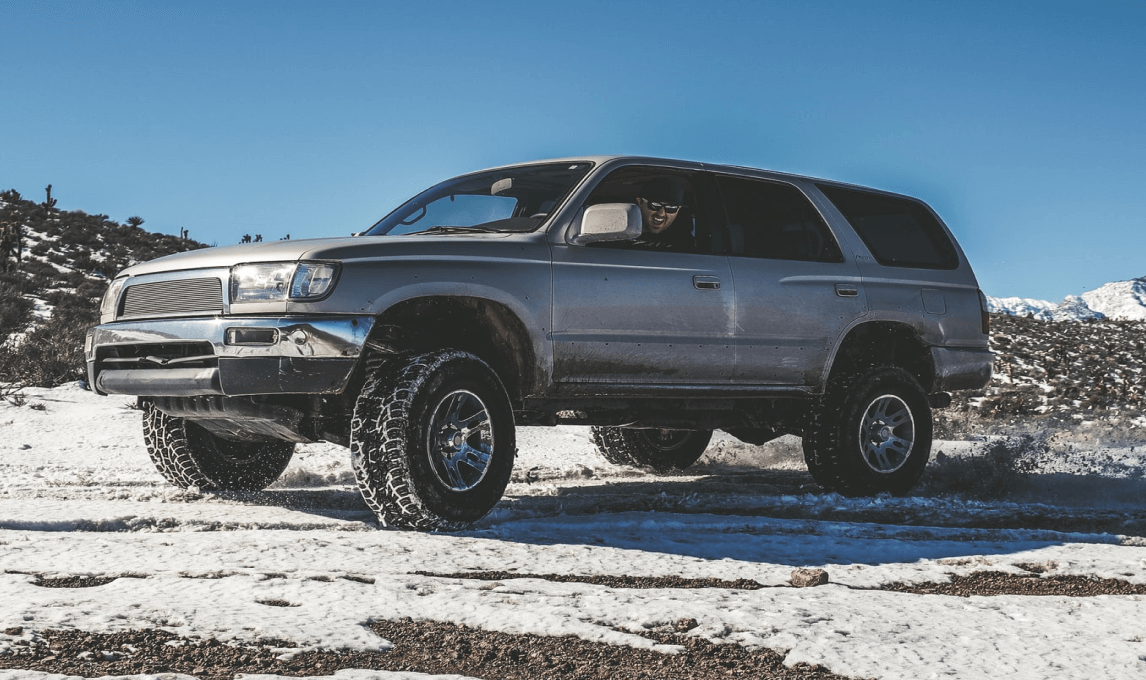 Costs to Transport a Cargo Van/XL Truck
Shipping a car of this size is going to cost more because these require special precautions and resources. The average cost to ship a car that is closer to this size will be closer to $2,200 to $3,000.
Cargo vans specifically will usually have extended roofs and XL trucks may have a longer truck bed or dual rear wheels. Larger trucks also may have diesel engines, which also adds to the overall cost.
Other features, like a lifted suspension, roof racks, or XL tires, will also affect the cost. The main reason for this is that these are not as common as other vehicles and the modifications require additional attention to the shipment overall.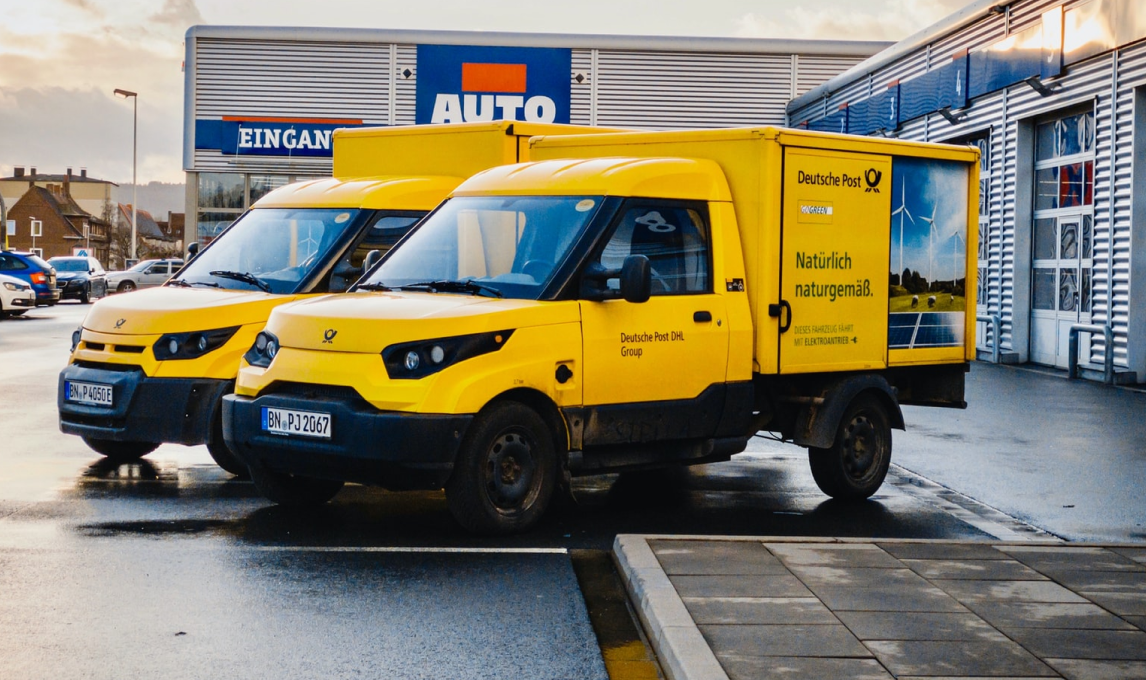 Cost to Transport a Car by Freight
If you're interested in shipping your vehicle by freight, the cost to ship the car is going to change slightly. This is not as popular of an alternative to using a car transporter, but it is still a common way for people to move their vehicles and shouldn't be disregarded if you're open to other options.
You can ship your car using a freight train, port-to-port ship, passenger train, or air freight.
Freight Train
A freight train can be an effective way to save some money on your shipment, but they will not work with individuals to ship their vehicles as a car transporter service would. Instead, you'd have to get in touch with a transportation company that could arrange the service for you.

Even then, the space is often limited, and you may have restrictions regarding time frames, shipping distance, and more.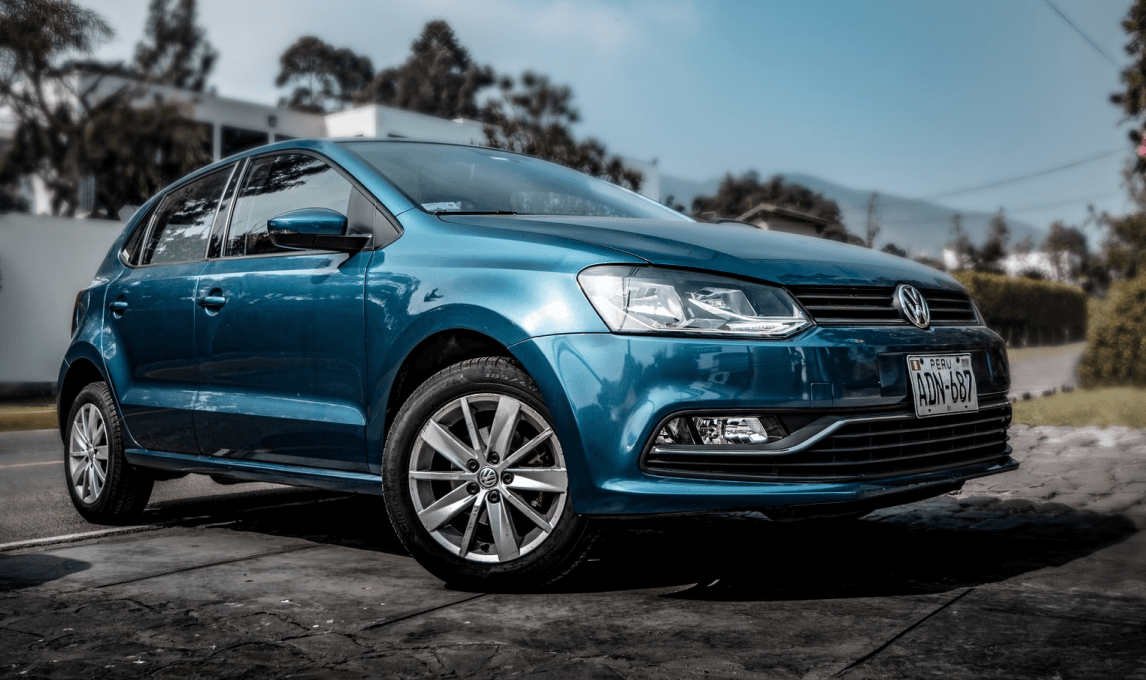 Port-to-Port Ship
Port-to-port shipping is great if you need to get around a large body of water to ship your vehicle like you might for an international move.

An example of how much this might cost if you're shipping to Hawaii is close to $1,750. However, the cost is going to depend on how big the ship is, how long the journey is, and more.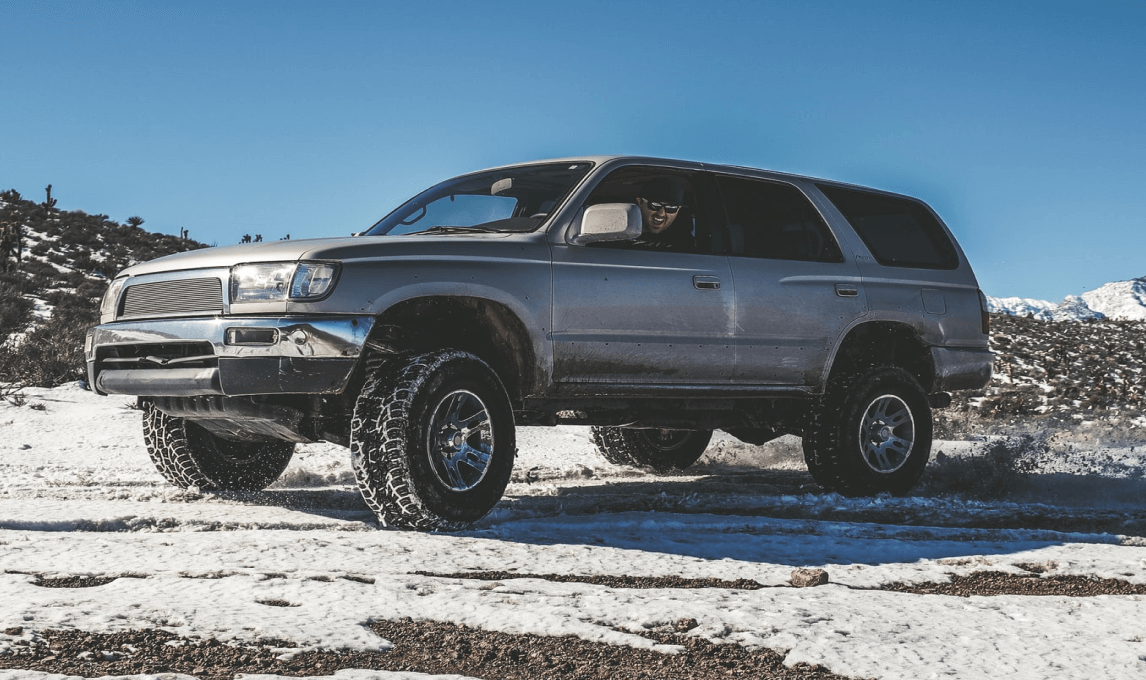 Passenger Train
Passenger trains may not be the first thing you consider when you want to ship your vehicle, but Amtrak offers freight train shipping directly to consumers for about $300, which means you can work with them directly to ship your car from point A to point B.

The major caveat here is that you will have to ride on the train with your vehicle, which means you'll have to pay for a ticket, and the auto train for Amtrak only goes along the east coast of the country.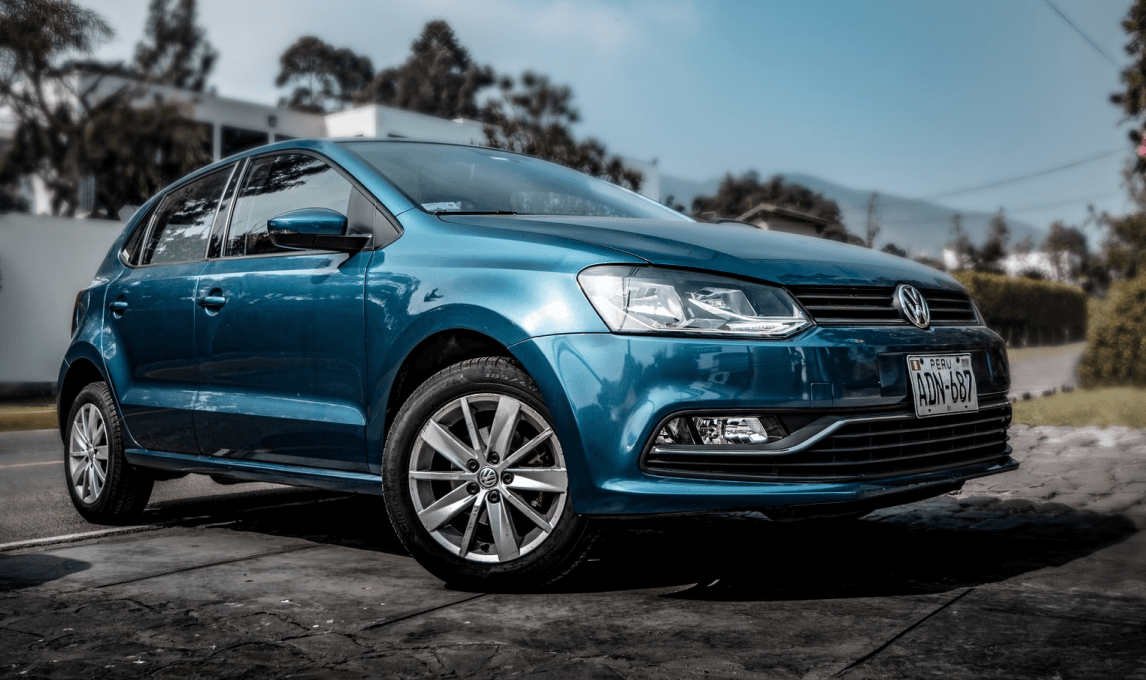 Air Freight
Another option for someone that is considering an international move is air freight. You'll be able to fly your vehicle to your destination in a similar way to how you may be flying to get there as well.

Although this method is likely one of the most convenient ways to ship your car, it is also extremely expensive. In some cases, the cost may be more than even the value of the vehicle itself.
If your car is worth over $1 million, however, your insurance company may require air freight to get it across international land and water.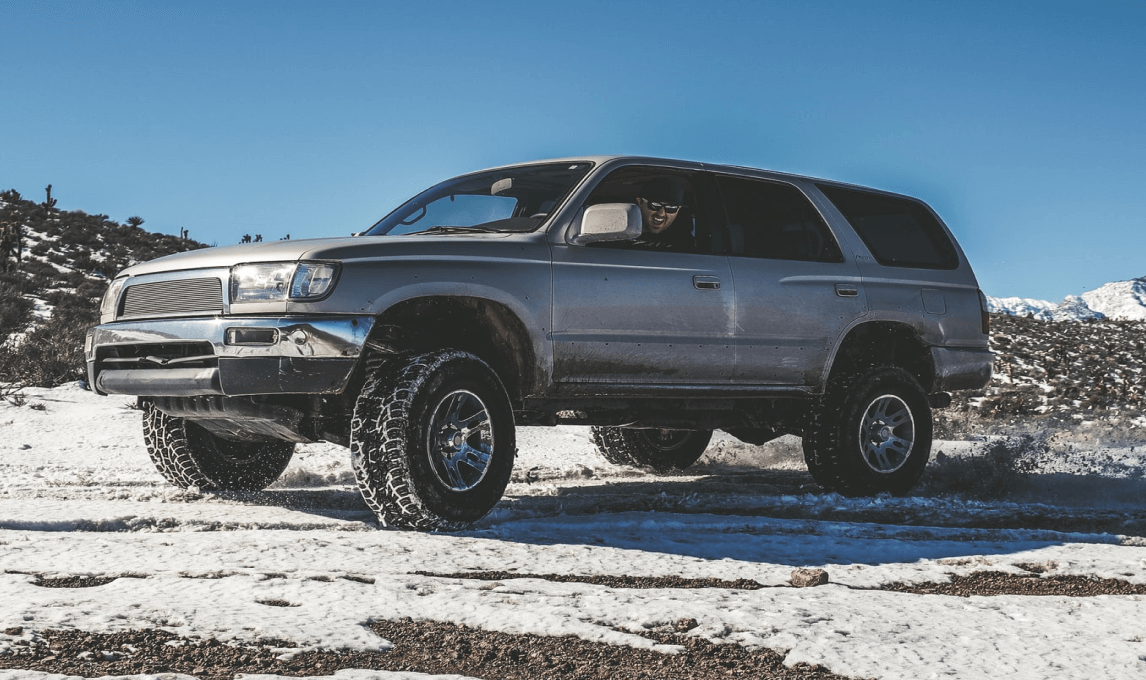 What Is the Cheapest Way to Ship a Car?
The cost to ship a car is going to be impacted by all of the factors we have discussed thus far, so it is difficult to determine with certainty which method will be the cheapest for everyone. However, if you're planning to use a vehicle transporter service, we know that open transport is going to cost less overall.
Open transport is something that you've likely noticed on the road before. If you've ever seen those large semi-trucks that have multiple cars stacked behind them, you were witnessing cars being shipped using open transport. These trailers have no walls and the vehicle is exposed to the elements or out in the "open."
Open transport is something that you've likely noticed on the road before. If you've ever seen those large semi-trucks that have multiple cars stacked behind them, you were witnessing cars being shipped using open transport. These trailers have no walls and the vehicle is exposed to the elements or out in the "open."
Is It Worth It to Ship a Car?
At this point, you may be wondering if you even really need to ship your car. It can be a little scary to imagine spending so much more money for something like this, especially if you're already tight on your budget for the overall move. Even if you're not moving, the idea of shipping something that is worth so much money so far might be intimidating.
Remember: Now that you have a better idea of how much to ship a car and what you might expect, you can determine if it's truly worth it for you or not.
However, we will say that many people that ship their cars find that the experience is a lot easier than it may seem. Remember that these companies are doing this every day for thousands of other people that are in the same or similar situations as you. They've seen it all, and they know how to take care of your car!
If you're someone that owns a custom car, antique car, luxury car, or any other type of vehicle that is of premium quality, shipping your car may be the safest way to make sure it arrives at its destination with no problems. It will take some time and energy on your part to do the research before booking your service. Luckily, we can help you figure out how to get the best car transport quote for lower car shipping cost rates overall.
How Do I Get a Car Transport Quote?
As you may already know, there are hundreds of different companies across the country that work with individuals like you to ship vehicles.
It can be really difficult to narrow down such a broad list without some extra help, especially if this is the first time that you've shipped a vehicle. While looking at the car shipping cost may seem most important, we also want to help you look at the level of service you'll receive and get you connected with professional companies that you can trust.
Remember: Our website at CarShip Guru will give you immediate results regarding the vehicle and car transporter options that you can use for your upcoming shipment.
With the average cost to ship a car being in the thousands, it's so crucial for you to work with a company that takes this investment seriously. Our professionals are a phone call away, ready to help you get a car shipping quote together for multiple companies that you can compare.
Why Is Car Shipping Pricing Different?
As we've stated, the average cost to ship a car is going to depend on so many different things. The pricing will vary based on what you need, how soon you need it, and what is best for your vehicle.
The main reason that the pricing differs so much is that the transporter companies have to be able to offer their workers fair pay for the work they are doing. For more complex or involved shipments, such as shipping vehicles with extreme modifications or shipping an extremely oversized truck, there is more work needed to ensure your vehicle arrives safe and sound.
The car shipping carriers are able to bid on your request once you put it in with CarShip Guru. From there, our professionals will work with the carriers to determine what offers you have and provide them to you so that you can make a decision.
The car shipping prices are set by the transporter companies themselves as well, which is why you will see different quotes on our website for the same service. Luckily, however, you'll be able to figure out which option works best for you and which seems like the best option because you have more than just one company to choose from.
Factors Affecting Car Shipping Rates
To recap, there are several factors that impact your car shipping rates. In fact, since it is a supply and demand-based industry, your price may vary day by day!
However, some of the main factors that you want to consider before you book a car shipment service include:
The size of your vehicle
The price of fuel
The distance of the shipment
The type of transport you're using (open or enclosed)
The modifications, features, or changes that you've added
The time of year
The vehicle's condition
Every car transporter will look at these factors before they offer a bid on your shipment. They want to know exactly what they are agreeing to before they can provide us, your auto transport broker, with their quotes.
How Much Does It Cost to Ship a Car Overseas?

When shipping a car overseas, you have to determine what the best method of shipment will be to figure out the price. Although this sounds like a simple statement, as we discussed earlier, if you plan to take your car over a long distance or over land and sea, you may have to look into freight options.
When using freight options as opposed to a car transporter service, you may have a more limited selection due to time and supply constraints. You can expect the base cost to be around $1,500, depending on the countries you're planning to ship to and from (as some have additional fees, such as customs duties). After that, the other factors we've discussed will come into play to impact the overarching price point.
Therefore, you can think of shipping a car overseas like a large puzzle, with each factor that you have to consider the puzzle pieces. Factors include your vehicle size, when you need the vehicle by, how much you're able to afford, and more. The vehicle shipping cost is going to vary based on the distance you plan to travel as well. Just as with car transporters, freight transport will vary depending on how far it is going, especially since more fuel and resources are required. With all of that being said, it is still possible to ship with a car transporter overseas as well if you're working with one that offers international services. They can help you figure out what the cheapest and most convenient option for overseas shipping will be for your specific situation.
Ship Your Car to Make Your Move Easy Breezy
In this article, we've discussed how much does it cost to ship a car, what are the factors that transporters take into account, and what are the considerations that you, as the car owner, need to take. Now that you have all of the information you need from our guide, you're ready to make a decision on whether you want the convenience and safety of a car shipment or not. We are here to help you with everything you need regarding finding the perfect car or vehicle transporter service out there. Whether you're looking for car shipping to the next state over, or you're trying to move across the country, we want to make it easier on you.
CarShip Guru is your one-stop shop for the best quotes available for car shipments. If you're interested in learning more and getting a quote within seconds, check out the rest of our website today.