Did you know that there are more than 284.5 million vehicles registered in the United States? Or that 32 million Americans moved in 2018? Based on these two statistics alone, it's clear that thousands of cars get shipped nationwide each year. And that's not even factoring in cars purchased remotely through online dealerships or cars won at virtual auctions. For these reasons, car shipping companies stay busy in the United States and around the world.

If you've never worked with one of these companies before, you may have questions about what sets the best car shipping companies apart from the competition.
After all, you don't want to leave one of your most valuable assets in just anyone's hands. With that in mind, we've put together a guide to the 15 best car transport services in the United States.
Keep reading for our full breakdown of each company and what places them head and shoulders above the competition.
What Makes a Great Car Shipping Company?
There are hundreds of car transport companies in the United States today. Each one claims to be the best in the industry. Yet, if you sort through customer reviews, you'll quickly realize that they're not all created equal.
Your car is your most valuable asset after your home. You don't want to leave it to a company that claims to be excellent at what they do but provides mediocre service.
At best, this scenario could lead to significant delays, anxiety (due to lack of communication), and a poor customer experience. At worst, choosing the wrong company could result in substantial delays, hidden costs, and damage to your vehicle.
Let's start with a simple yet vitally important question in the auto transport industry. What makes a great car shipping company?
What Are the Criteria That We Take Into Consideration?
While ranking the 15 best auto transport companies in the United States, we selected criteria that define the most competitive companies in the industry. These criteria included:
Quality over quantity
Experience and track record
Trustworthiness and credibility
Average shipping prices
Customer satisfaction
Services provided
Guaranteed quotes
Additional insurance coverage
Why did we choose these factors? Let's dive more deeply into an examination of each characteristic. That way, you'll have a better sense of what to look for in an excellent company.
Quality Over Quantity
What do we mean by quality over quantity? Remember that car shipping companies relocate hundreds or even thousands of vehicles every day.
Some companies boast about how many automobiles they ship. But if you don't appreciate how they do business or treat their customers, quantity won't matter to you. After all, your number one concern remains your vehicle and its safe transport.
In essence, you should prize a quality transport experience over the number of units a company might ship. That means finding a brand that provides personalized service and appreciates how important your vehicle is to you.
Otherwise, you and your car will end up being another number.
Experience and Track Record
It's vital you choose a car moving company that has a proven track record and experience for the reasons above. They should employ drivers that are also equally skilled. After all, moving cars is no piece of cake.
It requires a driver with great expertise in every aspect of the process, from adequately distributing the weight of the vehicles on their trailer to delivering automobiles in a timely fashion.
Trustworthiness and Credibility

How do you know whether companies meet this requirement? They should have an active US DOT number and MC number. You can use these numbers to research their safety records online and get a better sense of each company's credibility.

Want to know more about the differences between a US DOT number and an MC number? Check out this article for a full breakdown.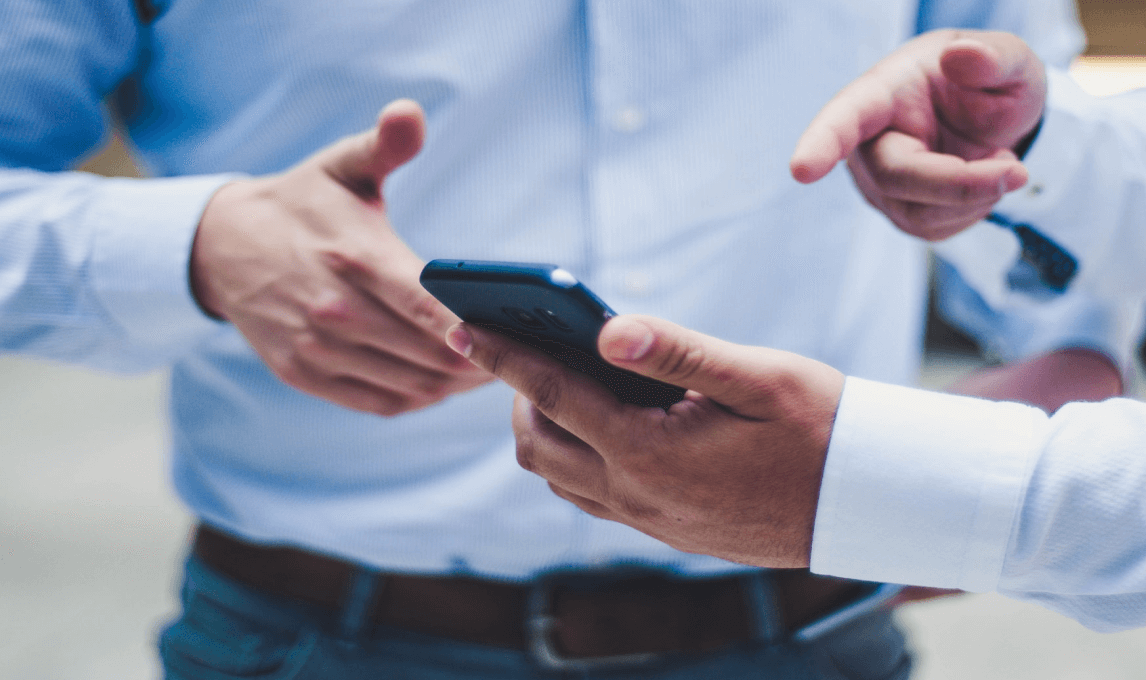 You should also check out the Better Business Bureau's (BBB's) website to find out more about any company you're considering hiring. Why? The BBB keeps up-to-date records of customer complaints and how companies resolve these issues.

You can gain plenty of insight by reading these complaints and resolutions. The website also lets you know whether a company is considered reputable, fair, and capable of meeting customer needs.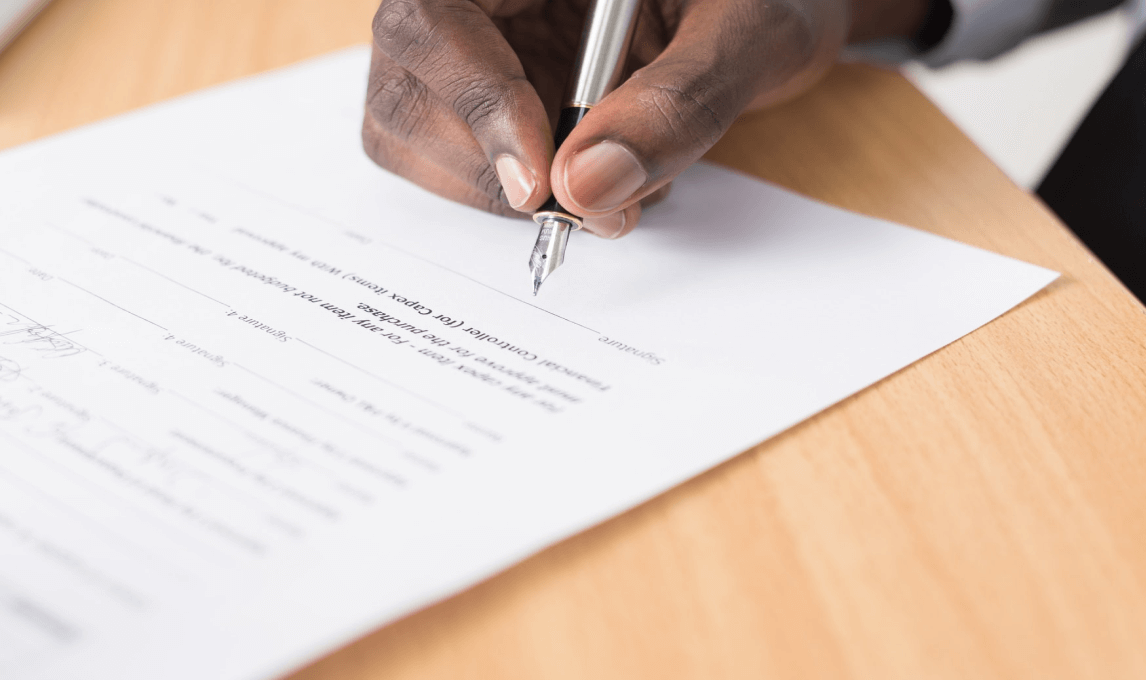 Average Shipping Prices
Another vital factor to take a look at is pricing. After all, every consumer likes to feel they've gotten a great deal. This fact proves no less true when it comes to an expensive service like shipping a vehicle.
You must remember that price alone should never be the basis for your decision. What's more, most major car shipping companies offer competitive rates. In other words, if one company's deal falls well below that of the competition, consider it a red flag.
Why? Because all vehicle transport companies must operate within some pre-determinedparameters that impact their overall price. These include fuel prices, labor costs, and time constraints.
For this article, we priced all shipping quotes based on moving a 2019 Acura ILX from New York, NY (zip code 10001), to Miami, FL (zip code 33101). As you'll see, most of the quotes fall within the same ballpark. Fortunately, we've vetted the companies offering the most reasonable pricing, so you don't have to worry about inferior service.
Customer Satisfaction
The car transport process can feel overwhelming and even stressful. After all, you're leaving one of your most precious assets in the hands of a stranger. That's why customer service should be a top priority.
That means finding a company that communicates with you clearly and politely. Company representatives should be helpful and have answers to the questions you ask. They should communicate promptly and concisely.
What's more, they should offer industry standards such as free, no-obligation shipping quotes. They should also make it easy to contact customer service representatives as well as stay in touch with the driver. Some companies are now taking it to the next level by offering shipping tracking, a fantastic tool that'll put your mind at ease.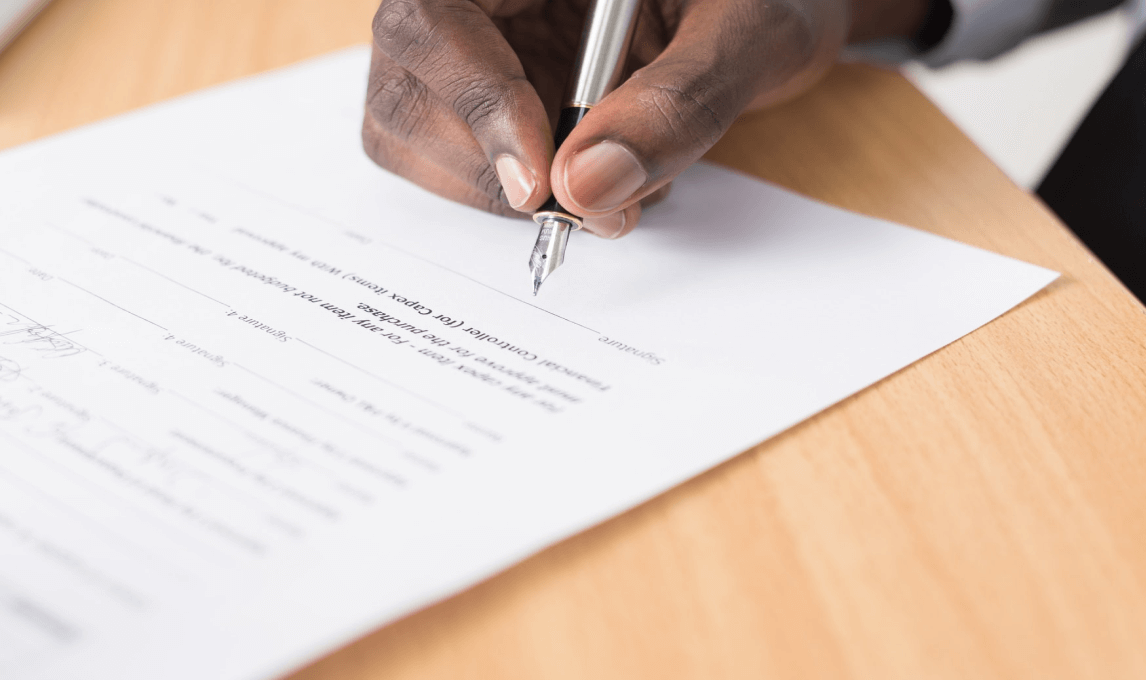 You deserve the best experience possible. So, don't settle for anything less when it comes to finding the best auto shipping service.

For this reason, we've included customer service ratings along with each company. How did we derive each rating?

We collected customer reviews and tabulated an overall average for each company. We then converted these ratings into a score out of 100.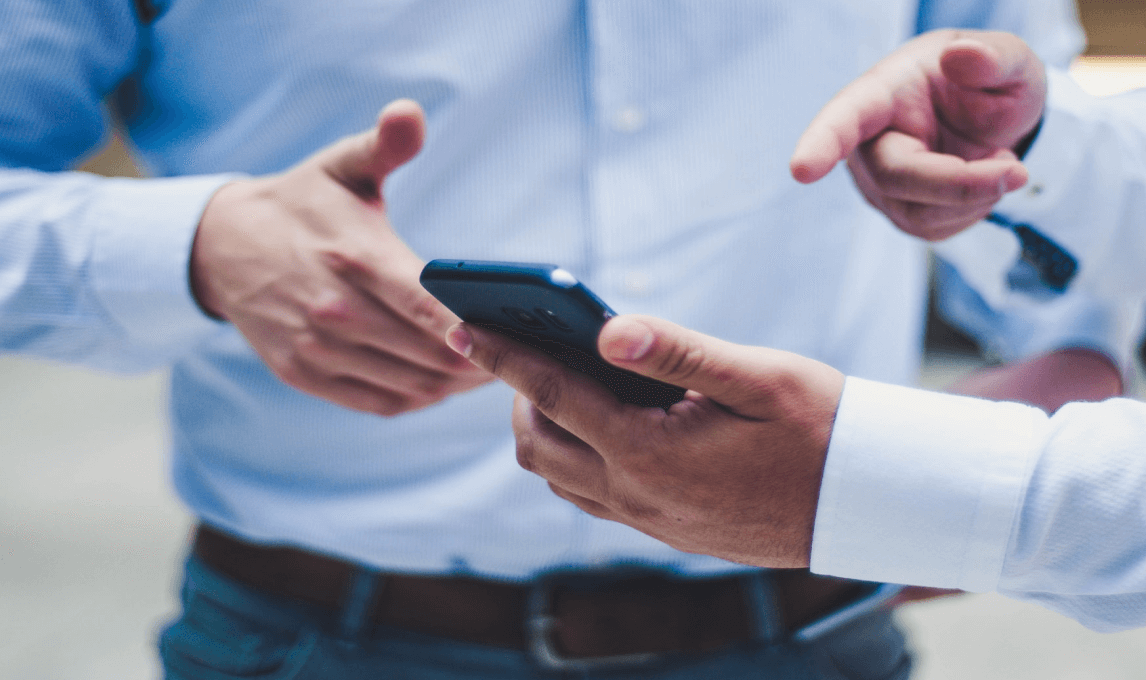 Services Provided
You must also be aware of the services offered by various companies. That way, you can select the right one for your needs.
After all, there's no point in contacting companies that deal solely in high-end automobiles requiring enclosed transport if you're shipping a junker or daily driver. The same holds true if you're the owner of a mint-condition classic. Don't waste your time with companies that only offer open car carrier services.
Knowing which services a company provides and whether or not these services are right for you remains an easy way to narrow down your selections.
Guaranteed Quotes
If you're on a tight budget or not a fan of hidden fees and costly surprises, then make sure you go with a company that provides guaranteed quotes. Sure, most companies today offer an initial quote.
But many leave wiggle room to tack on additional charges later. These "surprises" can transform a fantastic deal into an expensive cash cow in no time. So, look for companies whose final quotes won't deviate significantly from their initial quotes.
Additional Insurance Coverage
All reputable auto transport companies offer insurance policies on the vehicles that they move. That said, many of these policies prove bare bones and may not sufficiently cover the actual value of your car.

For these reasons, we recommend finding a company that offers supplemental insurance. That way, you can rest assured your vehicle remains fully protected throughout the shipping process.
Some customers also inquire with their auto insurer about additional coverage. That way, they can comparison shop when it comes to this gap insurance, too.
The 15 Best Auto Shipping Companies
Now, you have a better idea of what to look for in auto shipping companies. Which brands come up to snuff based on these categories? Let's take a look at the 15 top auto shipping companies on the market today.
1. Zoom Auto Transport: Best Overall Auto Shipper
2. Bargain Auto Transport: Lowest Prices
3. EasyAutoShip: Most User-Friendly Service
4. US Auto Shipping: Best Customer Experience
5. Sherpa Auto Transport: Guaranteed Pricing
6. Montway Auto Transport: Best Availability
7. AmeriFreight: Best Industry Discounts
8. UShip: Best DIY
9. Nexus Auto Transport: Most Versatile Service
10. 4 Corners Transport Services:Best Military Discount
11. Easy Car Shipping: Speediest Car Shipping
12. American Auto Shipping: Best Moving Perks
13. Auto Relocation Specialist: Greatest Flexibility
14. Patriot Shipping Experts: Most Hassle-Free Service
15. Global Auto Transportation: Most Customized Service
We've vetted these companies in terms of the factors listed above. As you'll see, we've also ranked them based on overall customer satisfaction and each company's strongest qualities.
These qualities include reliability, budget-friendly options, fastest delivery, best customer reviews, most significant discounts, most user-friendly, etc.
1. Best Overall Auto Shipper: Zoom Auto Transport
Why does Zoom Auto Transport top our list of the best auto transport carriers? The
pros of working with Zoom include:

• Hassle-free car shipping services
• Fantastic customer service
• Affordable and competitive quotes

What's the downside of working with this company? Their pricing isn't the lowest
you'll see on our list. Nevertheless, it proves competitive.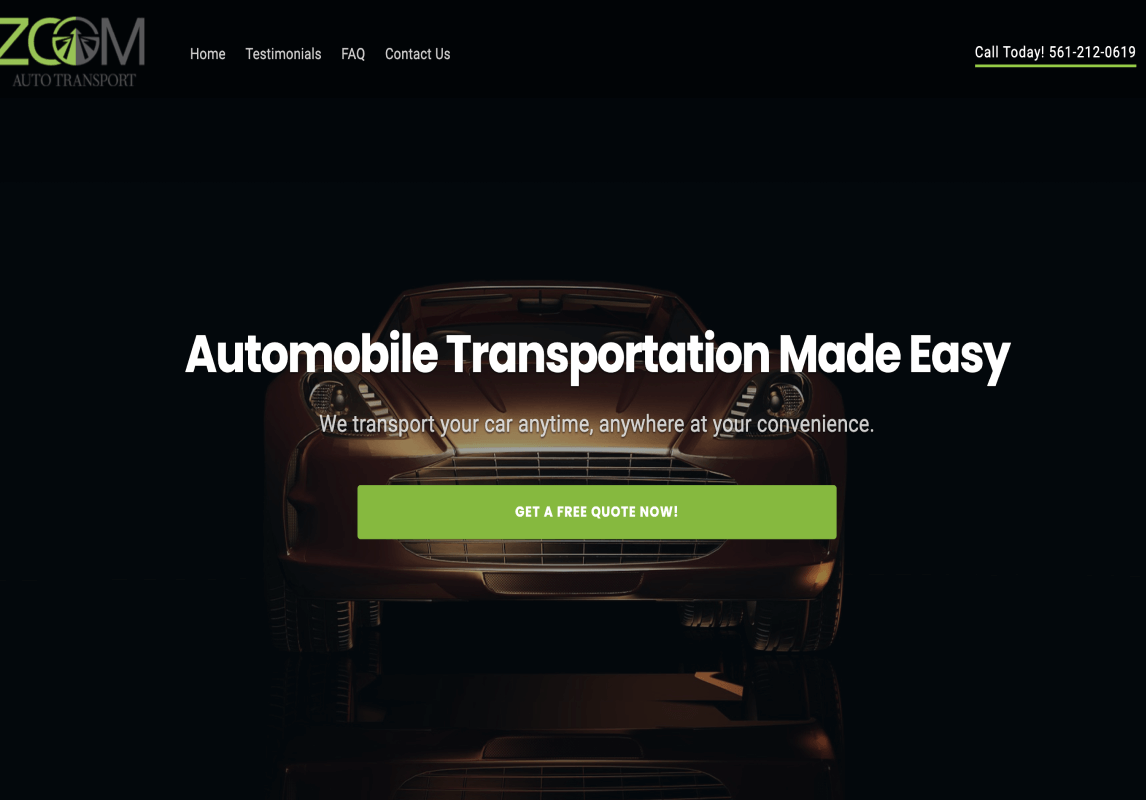 2. Lowest Prices: Bargain Auto Transport
There are many attractive reasons to go with Bargain Auto Transport. For example, you'll appreciate:
• Super-low pricing
• No-cost cargo insurance
• Great customer reviews
That said, you need to bear in mind two disadvantages of working with this company. They include:
• No instant, online quotes
• $100 listing fee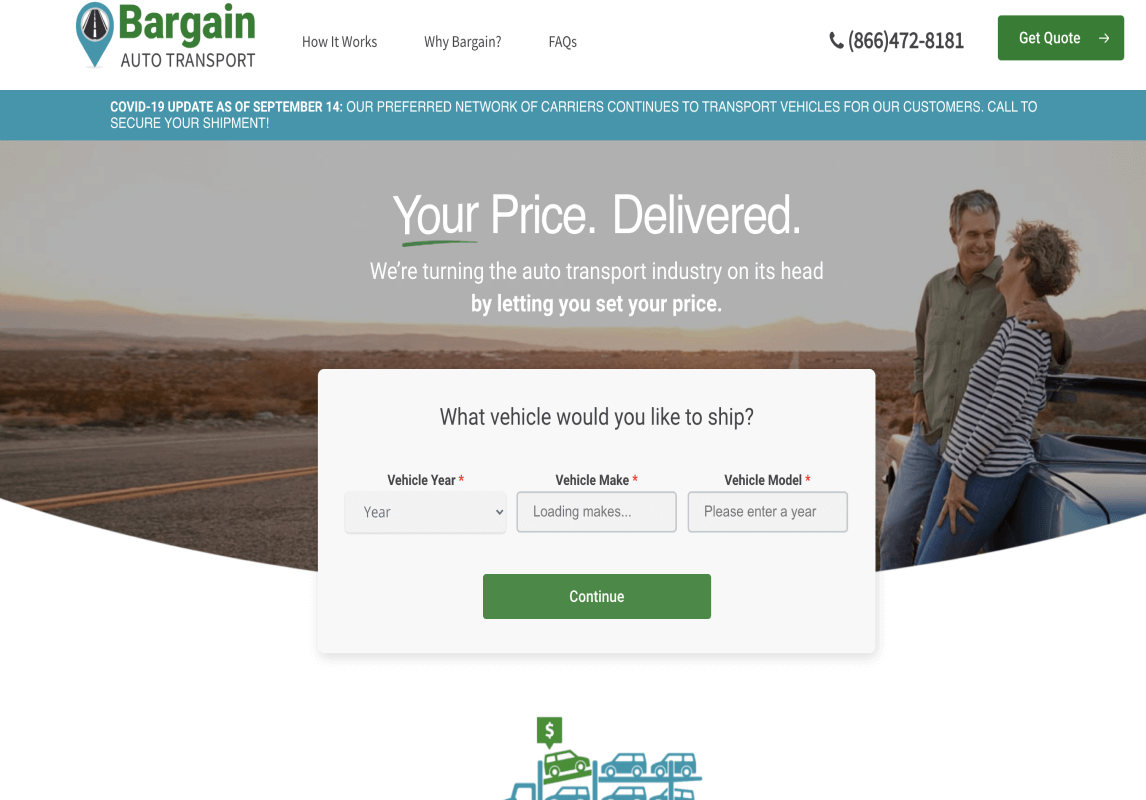 Bargain Auto Transport leads with some of the lowest pricing in the industry. On average, you'll pay just $620 for a service. They also have customer service reviews that are hard to beat.
3. Most User-Friendly Service: EasyAutoShip
What do we like most about EasyAutoShip? The pros include:
• Affordable prices
• Rapid delivery
• Top-notch customer service
• Additional damage protection
• Multiple services
What about the cons of working with this company? There are only two that we've noticed. They include:
• Newer company
• Stalker-ish pop-up ads that follow you EVERYWHERE online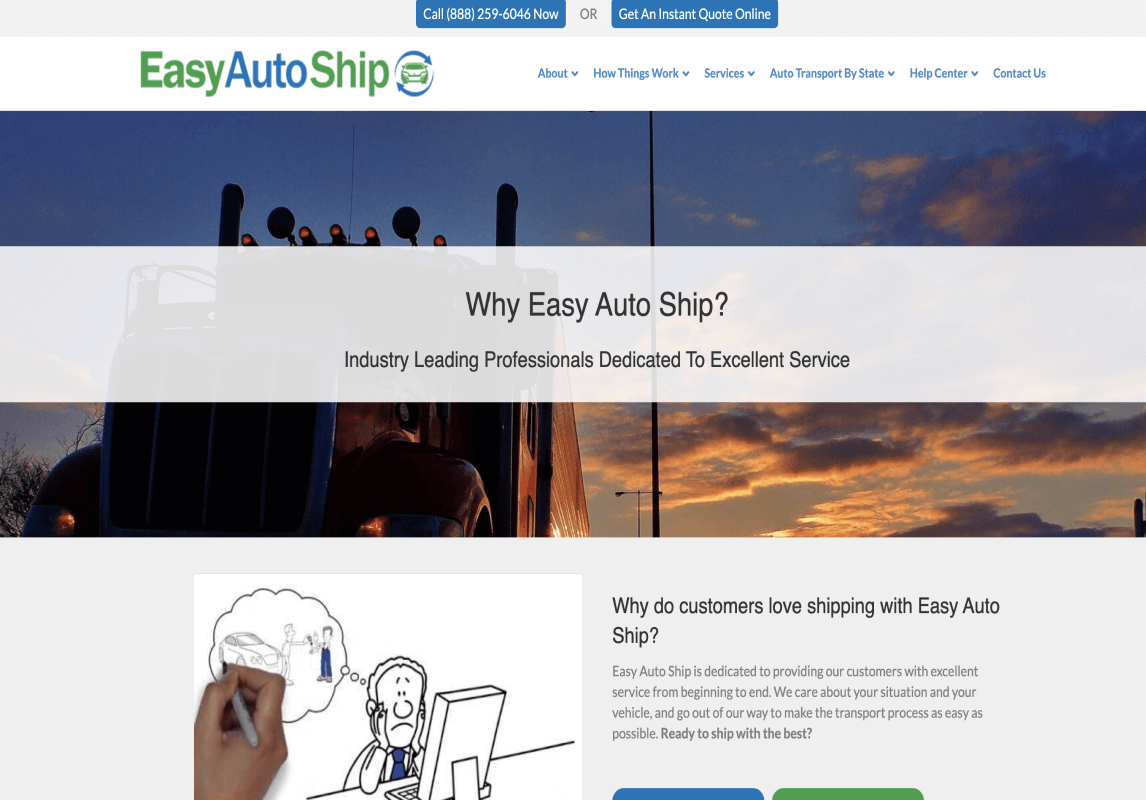 On average, you'll pay $700 to have a car shipped, which falls about 10 percent below the competition. This savings adds up, particularly over the course of a cross-country haul.
The company offers enclosed auto shipping for your most precious vehicles. Again, pricing proves highly competitive. Customers stand to save approximately $400 on the average enclosed car carrier transport.
EasyAutoShip's customer service reps take it to the next level to keep consumers happy and satisfied. While they remain one of the newer companies in the auto transport world, they've quickly come to dominate as one of the industry's best car shipping companies.
4. Best Customer Experience: US Auto Shipping
US Auto Shipping also provides customers with excellent car relocation services. The company offers full-service car shipping, tailoring its expertise to your unique relocation needs.
What are the pros of working with US Auto Shipping? They include:

• 100 percent customer satisfaction guaranteed
• A vast company network
• Interstate and international car shipping services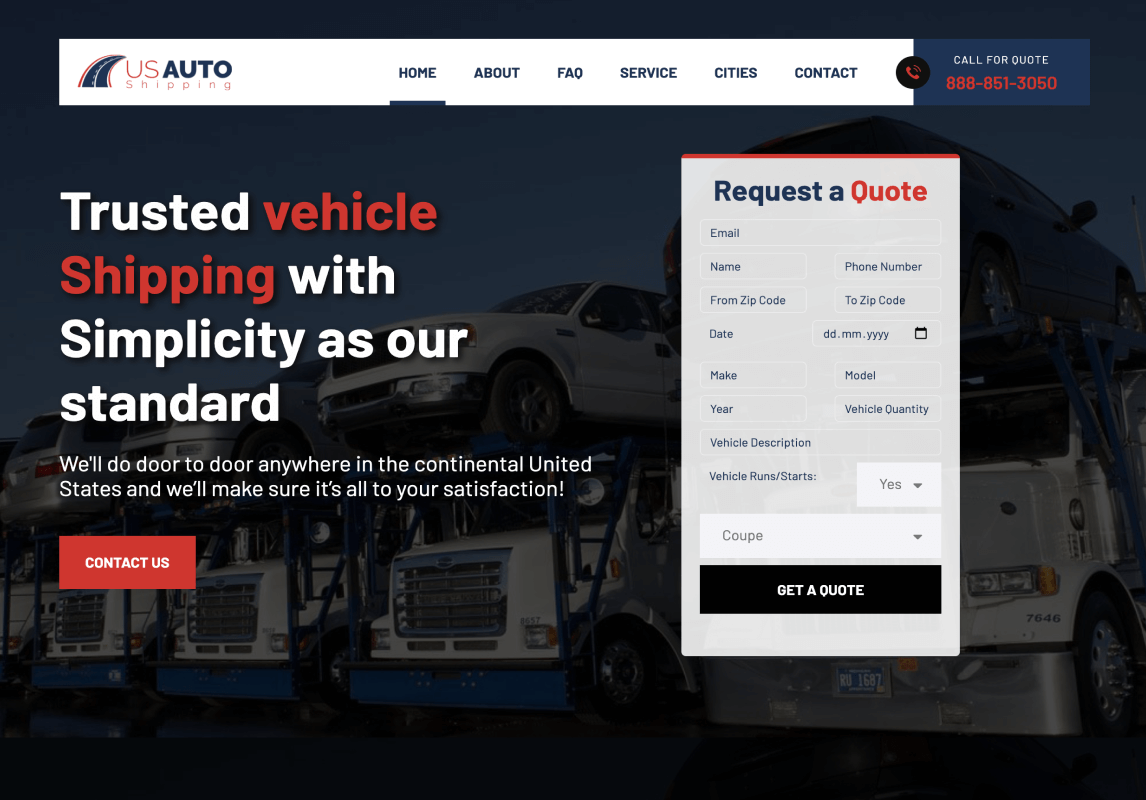 What are the cons of working with this company? The principal drawback is having to provide personal information to receive an online quote.
How much will US Auto Shipping set you back? Budget approximately $750 to transport a sedan between NYC and Miami, and think $1,000+ for trucks and larger vehicles.
5. Guaranteed Pricing: Sherpa Auto Transport
What can you expect when working with Sherpa Auto Transport? The company's pros include:
• Guaranteed quotes
• Useful perks
• Fantastic customer service
What about the cons of working with the company? A few disadvantages stand out:
• Frustrating website
• No instant, online quotes
• More expensive than average shipping prices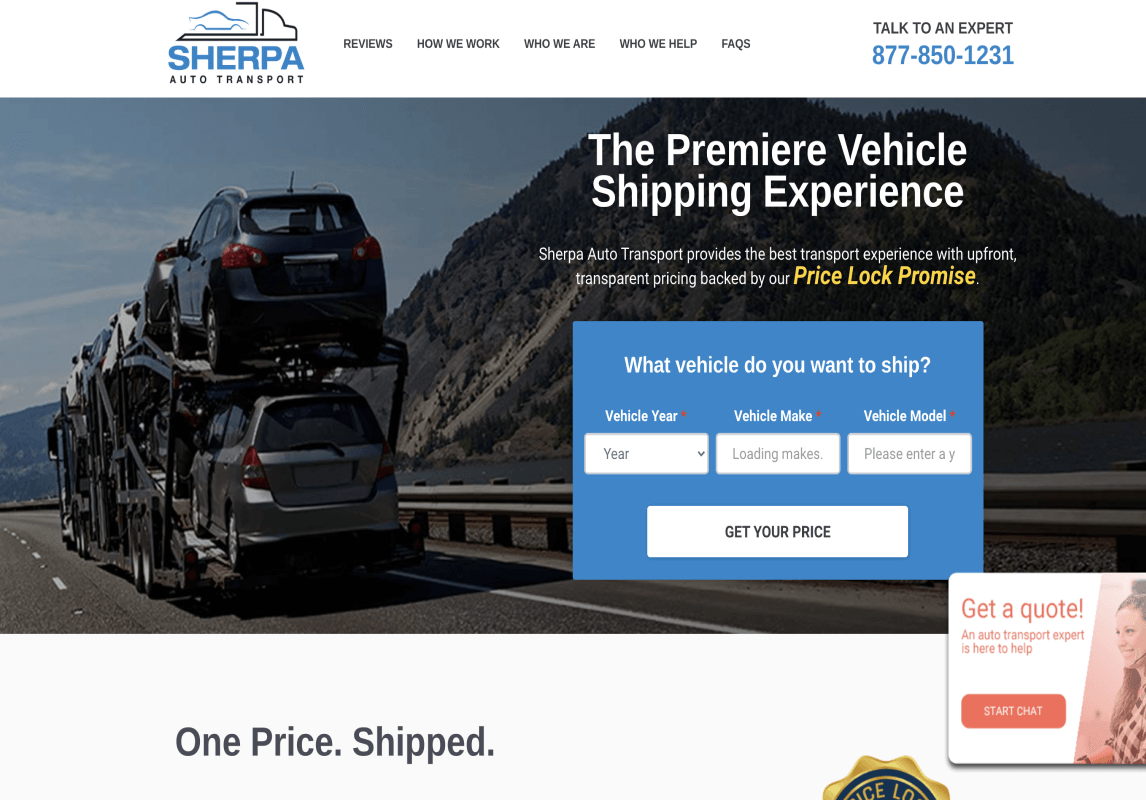 Expect to pay more when shipping with Sherpa. Their average service comes in at $820, but you will enjoy one guaranteed price. That means no hidden charges or surprises later. For this reason, you may save money over lowball quotes designed to lure you in.
They also offer perks such as car washes. If you've ever shipped a car on an open trailer, you understand how vital this is. Coupled with excellent customer service, Sherpa's a company well worth your attention.
Should you need to cancel your car relocation, Sherpa will refund your service fees. To qualify for this refund, you must notify the company before your car gets assigned to a carrier.
6. Best Availability: Montway Auto Transport
What are the pros of working with Montway Auto Transport? They include:
• Low prices
• Online customer service chat
• Service to and from Alaska and Hawaii
• Additional insurance coverage
• Guaranteed pick up dates
In terms of cons, watch out for the following:
• No GPS tracking
• Slow delivery
• Subpar customer reviews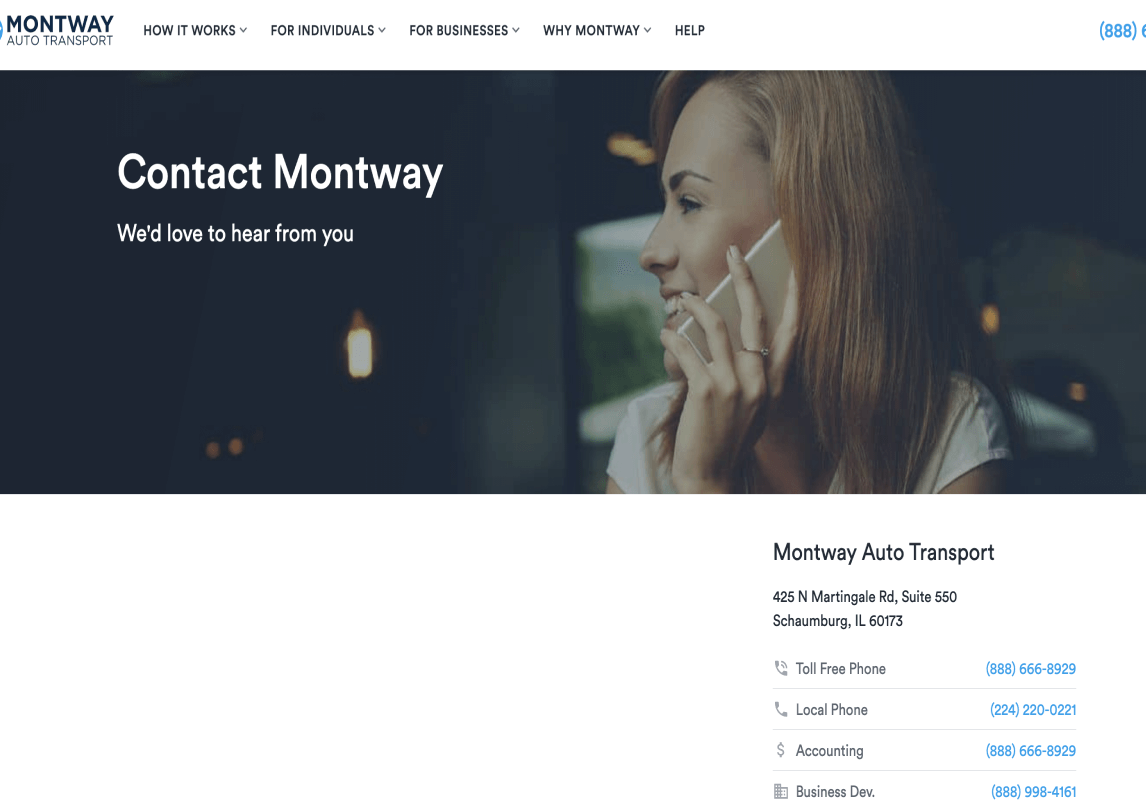 For open transport, you'll pay on average $710 with Montway, which represents the industry standard. For enclosed transport, expect to pay about ten percent below the industry average. That translates into an average savings of $140.
Montway's strongest suit is availability. The company ships about five times more cars than the competition, which means more open service dates than anybody else. They also go to Alaska and Hawaii, an excellent feature for those outside the lower 48.
7. Best Industry Discounts: AmeriFreight
Choosing AmeriFreight for your car shipping needs comes with many advantages. They include:
• Numerous discounts
• Shipping to all 50 states
• Extra coverage
• Positive customer reviews
That said, you won't have access to:
• Instant, online quotes
• GPS tracking
• Deposit-free booking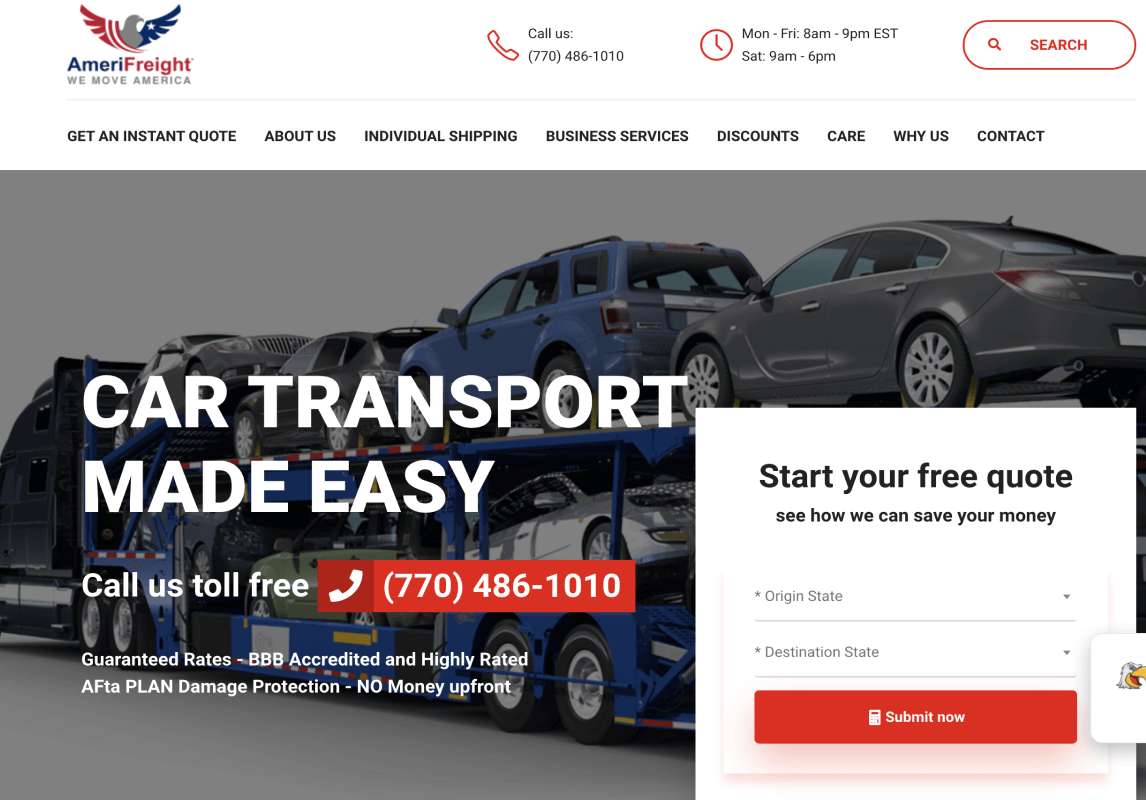 What do we love most about AmeriFreight? The discounts they offer. After all, discounts are by no means standard across the industry.
From senior and student discounts to first responders and members of the military, there are many ways to save with AmeriFreight.
The company also offers gap coverage, providing peace of mind to customers. How much will AmeriFreight's service cost you? Approximately $650 from NYC to Florida for a sedan and $700 for a truck.
8. Best DIY: UShip
An online market that connects shipping companies with customers, UShip offers:
• Instant pricing
• International shipping
• Shipping to all 50 states
• Remote management of your shipment
The cons of working with UShip include:
• Picking a carrier requires research
• Quality variations between carriers
• No standardized contract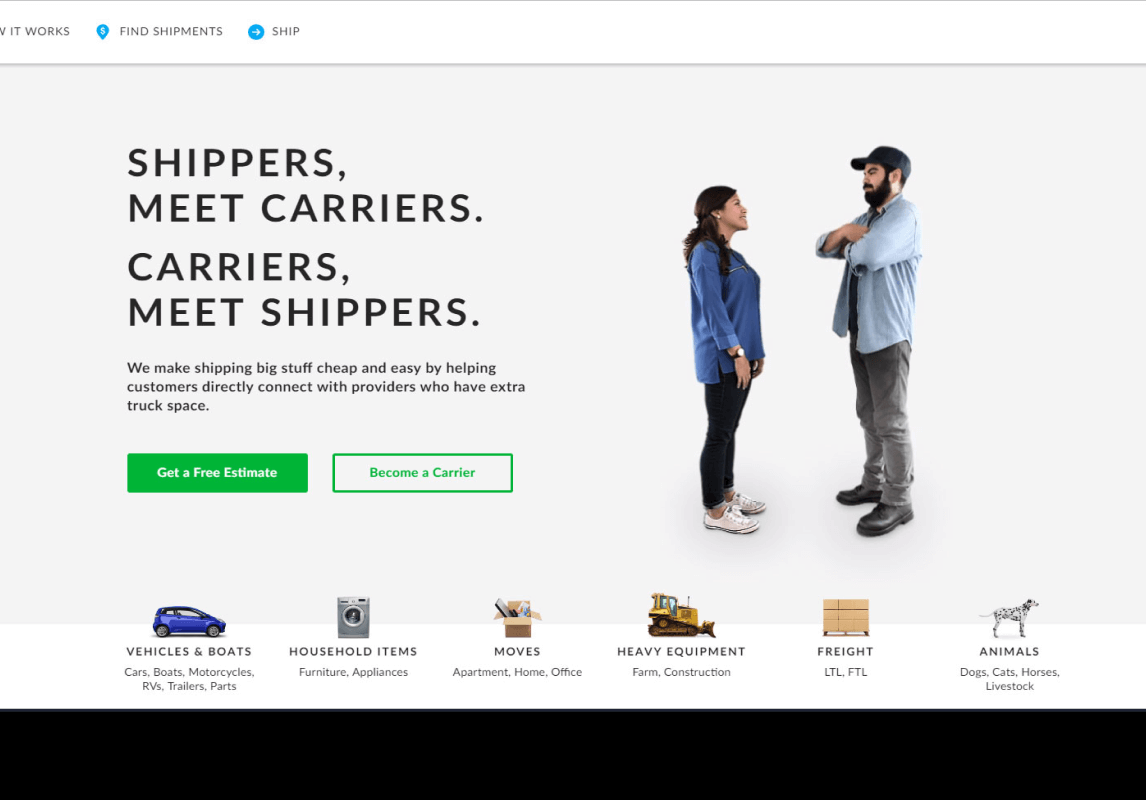 To ship your vehicle between NYC and Miami will cost on average $735 with UShip. Yes, that's slightly more than some of the other auto carriers on this list. But the company's DIY approach to finding car shippers means with a little expertise, you could secure an even better deal.
9. Most Versatile Service: Nexus Auto Transport
What's so great about Nexus Auto Transport? When you choose this company to move your car, you'll enjoy:
• Super low pricing
• Instant, no-obligation quotes
• Various car shipping services
• No deposit
What's the main con of working with Nexus Auto Transport? The company has received some poor reviews in the past. They've worked hard to improve their services in terms of affordability and faster transit times and now have a slew of happy customers.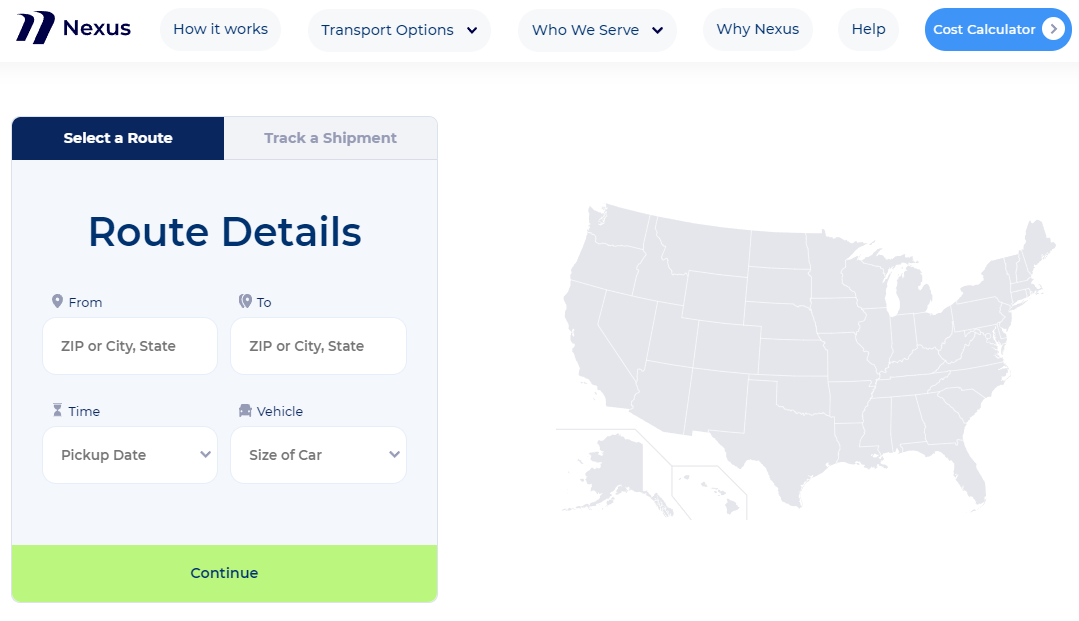 The company moves everything from cars to motorcycles and trucks. They also handle high-end vehicles such as exotics. Whether you're looking for terminal-to-terminal or door-to-door auto shipping, open carrier or enclosed transport, Nexus Auto Transport provides it all.
They don't require a deposit for a quote, and they offer excellent insurance coverage for the vehicles they move.
There are no additional fees associated with this coverage, making Nexus Auto Transport's services attractive to many consumers. Yet, you'll find their prices nearly unbeatable.
For example, to move a car between NYC and Florida, you'll pay just $697. That's significant savings over the competition!
10. Best Military Discount: 4 Corners Transport Services
Do you need to transport a vehicle to Hawaii, Puerto Rico, Guam, Alaska, or Europe? Then, look no further than 4 Corners Transport Services for all of your needs. Benefits of working with this company include:
• Offshore shipping options
• Exclusive military rates
• Containerized roll-on/roll-off shipments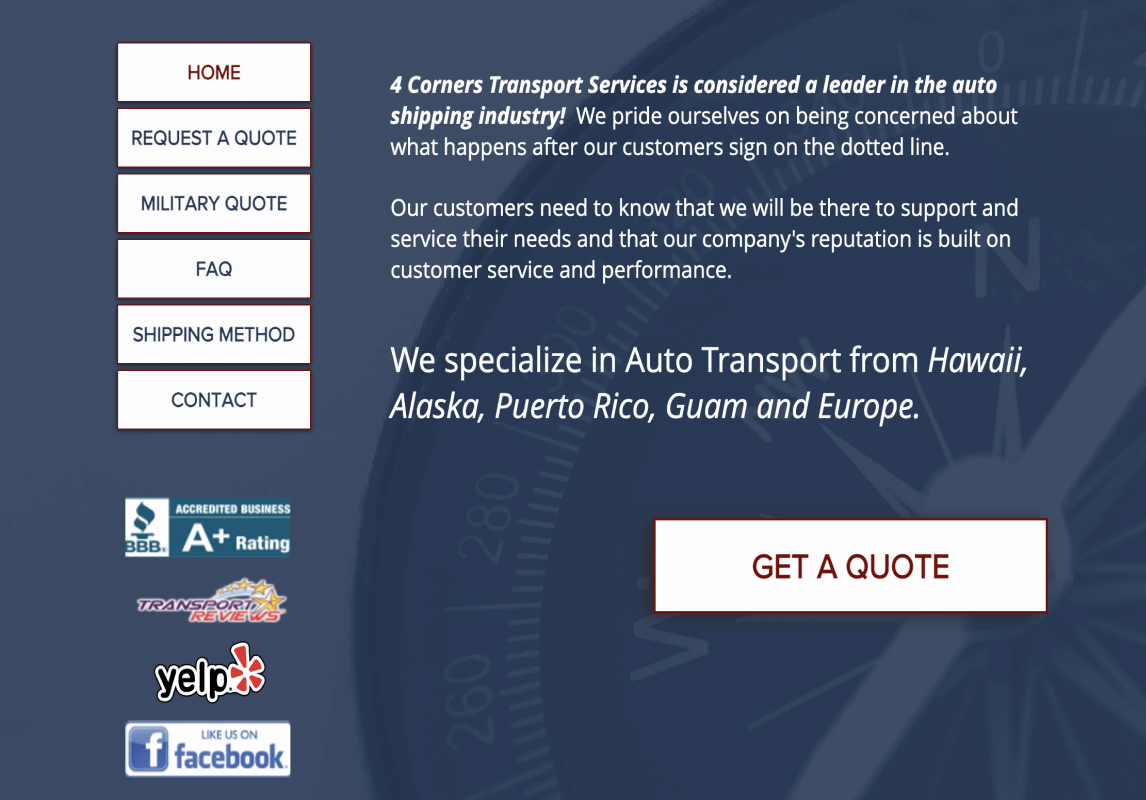 What are the detractors of working with this company? The biggest drawback remains the very lengthy and detailed form you must fill out before receiving a quote.
That said, they offer special military quotes, which could save you plenty if you're headed overseas on active duty.
Expect to pay around $800 to ship a car from the Northeast to Florida.
11. Speediest Car Shipping: Easy Car Shipping
There are plenty of advantages of working with Easy Car Shipping. They include:
• Rapid pickup
• Express transport options
• Free, instant online quotes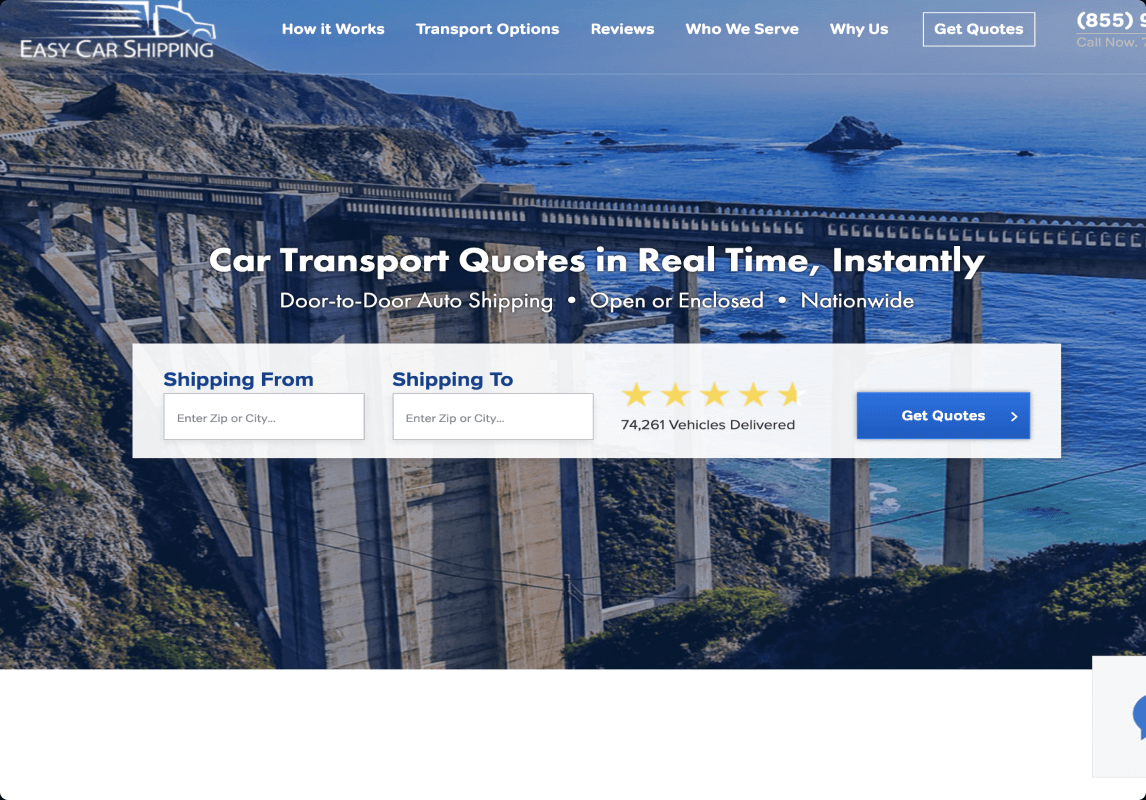 What are the cons of working with Easy Car Shipping? You'll pay more for this speedy, streamlined relocation. That said, if you don't have much time, the convenience of this service makes it well worth the extra padding on the final invoice.
How much more will you end up paying? For a sedan, expect to hand over approximately $839 between NYC and Miami. If you'd like the company's express service, the same trip will cost you $1,099.
How speedy is their shipping service? From the time you contact Easy Car Shipping, they can pick up your car within two to seven days. If you opt for the express service, they'll be there in as little as 24 hours.
12. Best Moving Perks: American Auto Shipping
There are many advantages of working with American Auto Shipping. They include:
• 24/7 online tracking of your vehicle shipment
• 100 pounds of personal belongings in your car (open carriers)
• Pack the car full (enclosed carriers)
• A well-trafficked network of shipping routes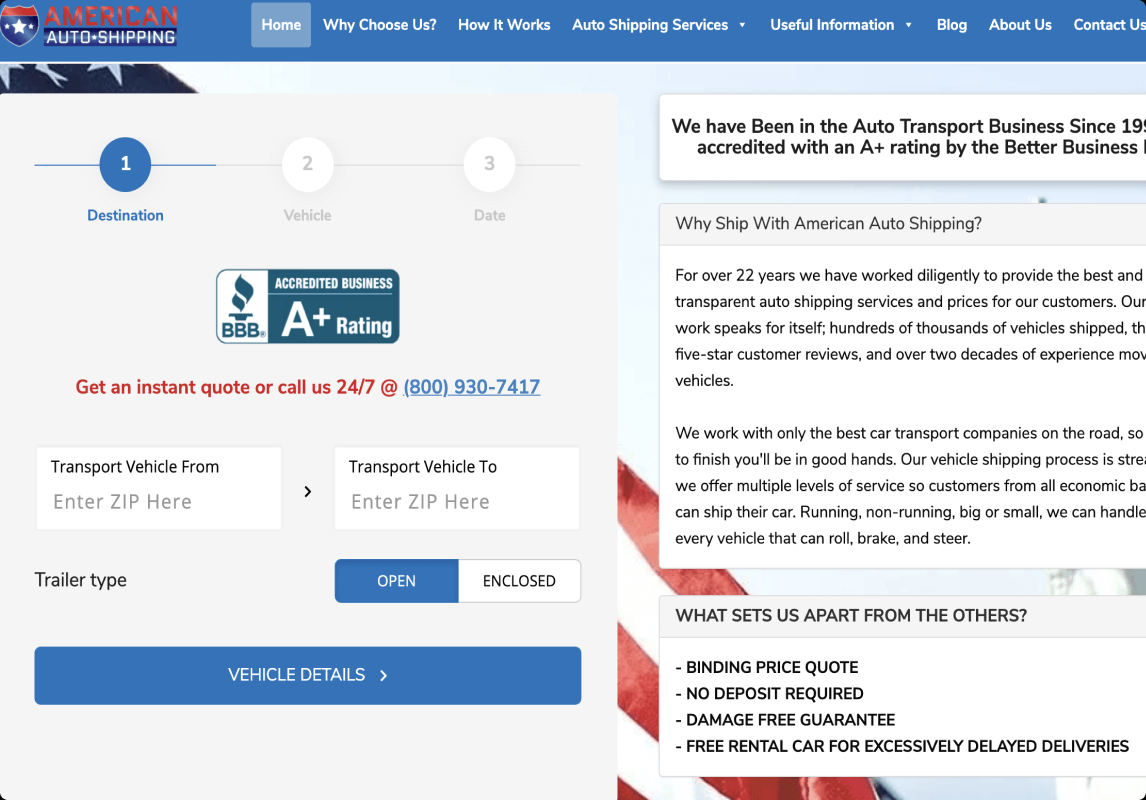 What are the cons of working with this company? You'll need to provide some personal information before you receive a quote. You'll also end up paying more than with some of the other carriers on this list.
For a relocation between NYC and Miami, it'll cost you approximately $899 for a sedan. That said, if you feel nervous about having a car transported, the reassurance of 24/7 online tracking of your shipment proves priceless.
It may also prove quite convenient to pack extra items in your vehicle. This feature proves rare in the auto transport industry, and some customers find it appealing.
13. Greatest Flexibility: Auto Relocation Specialist
Auto Relocation Specialist is renowned for its flexibility and speed. When you select this company, you'll appreciate:
• Great customer service
• Rapid delivery
• Shipping to all 50 states and Puerto Rico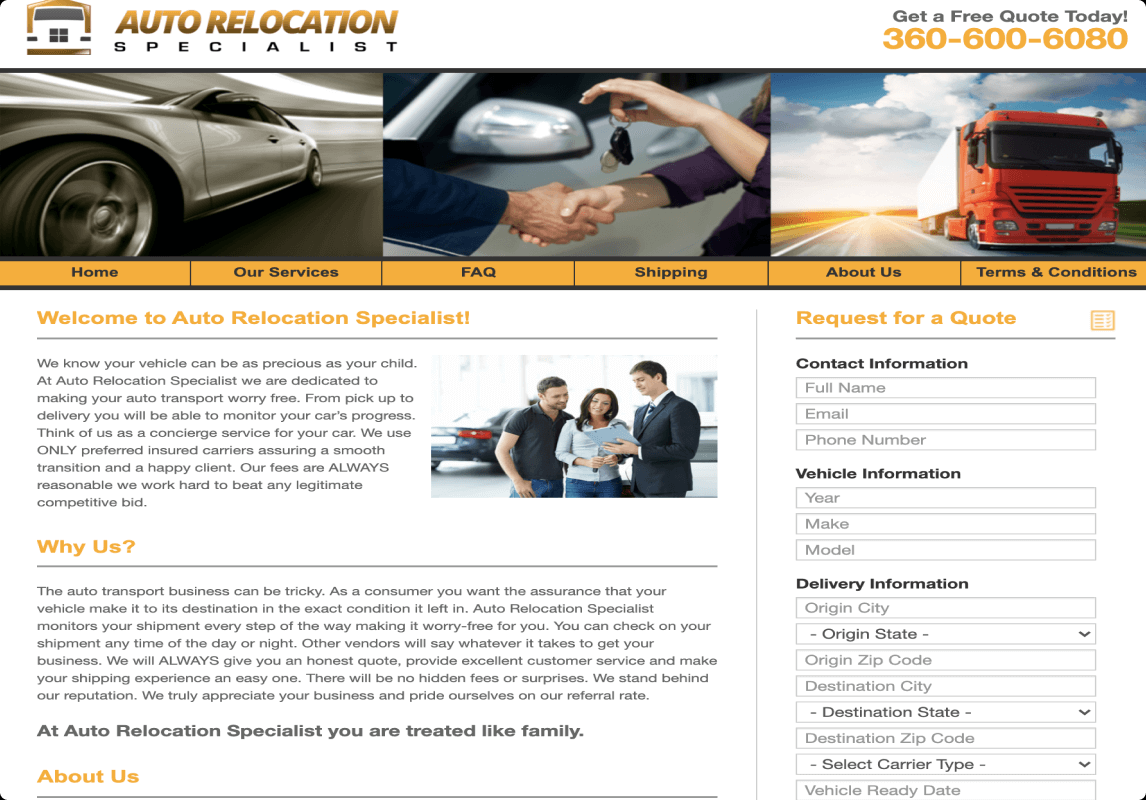 What are the disadvantages of working with this company? For one, they're not open on Sundays. Despite this limitation, though, you'll be impressed by the rapidity with which they move cars.
Auto Relocation Specialist moves vehicles from coast to coast in seven to ten days. They can haul a car halfway across the United States in three to five days.
How much does it cost to ship a car with Auto Relocation Specialist? You'll pay approximately $820, making it mid-range when it comes to affordability.
14. Most Hassle-Free Service: Patriot Shipping Experts
What's so great about Patriot Shipping Experts? This popular service comes with the following advantages:
• Affordable rates
• Shipping service to all 50 states and Puerto Rico
• Expedited car shipping
• Variety of shipping services available
• Damage protection insurance available
• 100 percent customer service guarantee
What are the cons of working with Patriot Shipping Experts? If you need to ship your car to Europe, Asia, or other parts of the world, you'll need to look elsewhere. Otherwise, they represent a great company to work with.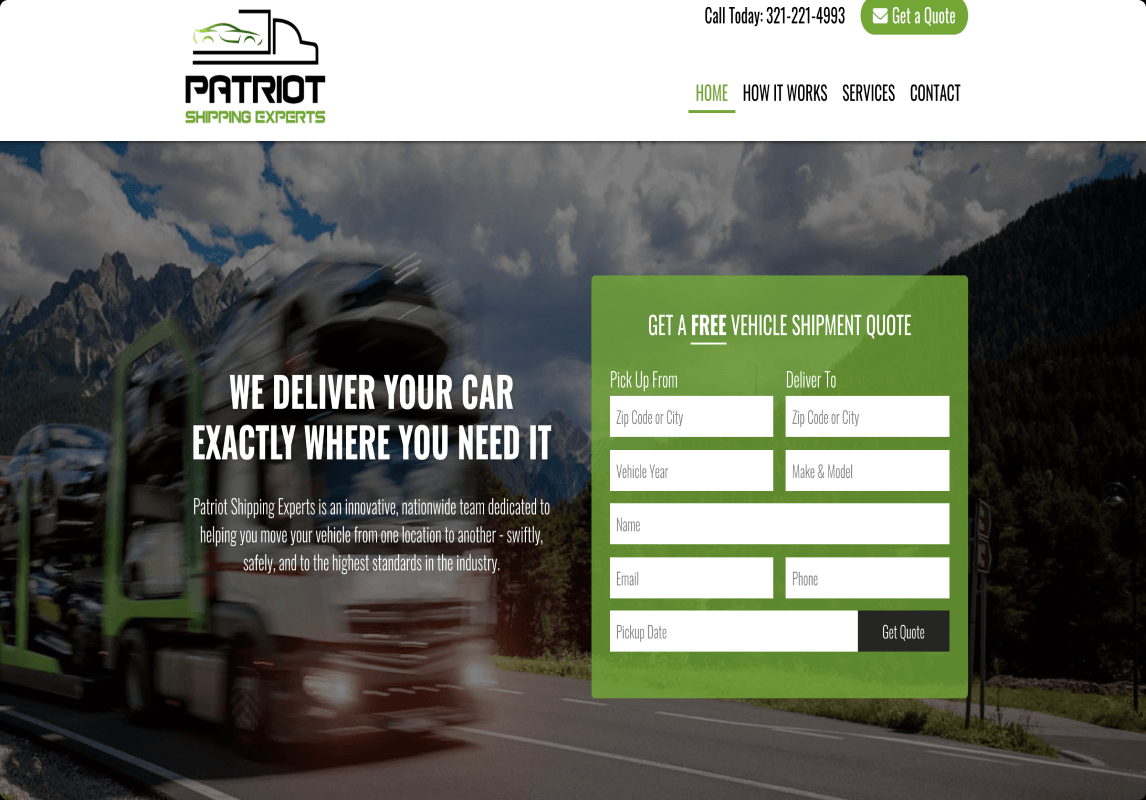 Patriot Shipping Experts takes pride in offering customers the most hassle-free auto shipping experience in the industry. They offer everything from open auto transport to enclosed hauling and expedited services.
These services come with flexible dates and affordable pricing. You'll also enjoy transparent quotes and a signature service that's both reliable and customer-centric.
They also boast excellent reviews, which makes them a compelling transport choice for your vehicle. And you won't mind their prices either. They come in at a competitive $718 to ship a car from the northeastern to the southeastern United States.
Their overseas car shipping to Hawaii and Puerto Rico also represent some of the industry's most affordable rates.
15. Most Customized Service: Global Auto Transportation
Whether you need expedited shipping or relocation services for a high-end vehicle, you'll find plenty of customization options with Global Auto Transportation. The benefits of working with this company include:
• Pickup in two days with expedited shipping
• Premium enclosed carrier services for exotics and luxury cars
• Lowest price guarantee
• Discounts available
What's the downside of working with Global Auto Transportation? The company isn't open on Sundays.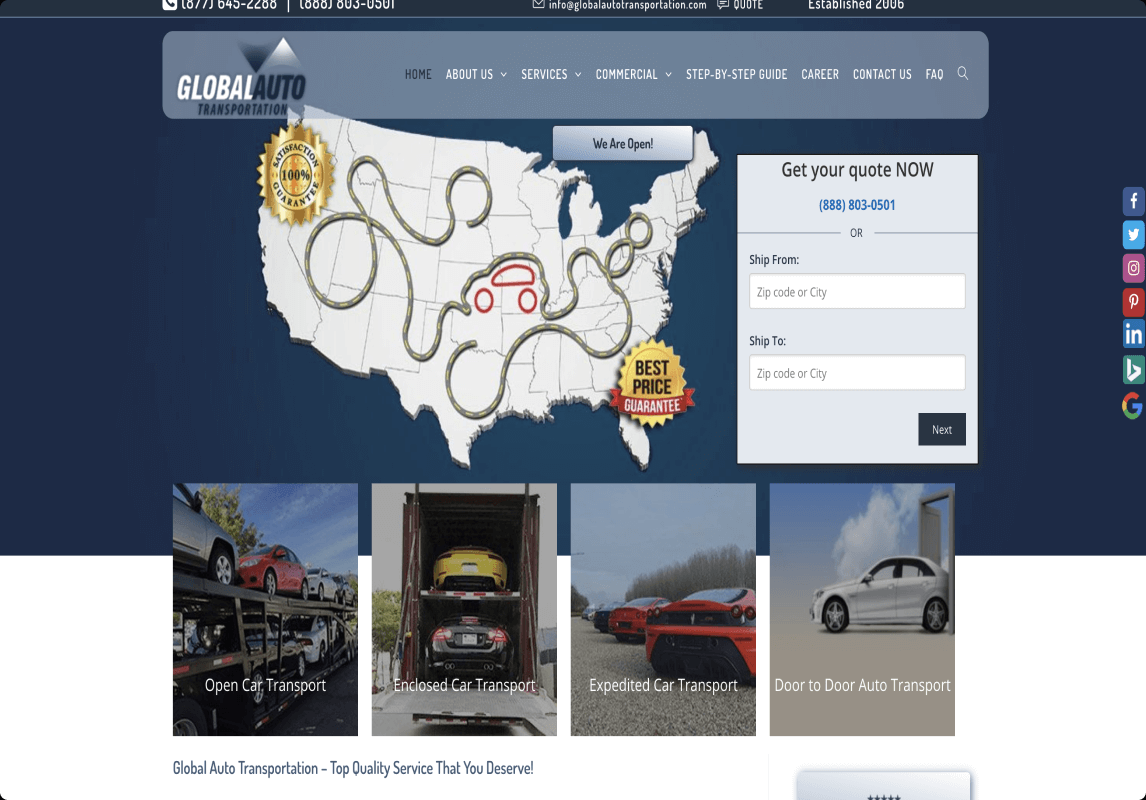 Global Auto Transportation also collects personal information during the shipping quote process, and they don't provide instantaneous quotes. Instead, you must wait for your data to be reviewed by a customer service representative before you get a shipping price.
Shipping costs fall within the $800 to $1,200 range. Final pricing depends on factors such as the make and model of your vehicle and how rapidly you need it to ship. Enclosed carrier options, particularly for high-end cars, comes with a 30 to 60 percent mark up.
That said, they do offer over-the-phone discounts, so it's worth giving them a call and inquiring about their current specials. If you don't mind calling the company and waiting for a quote, you'll find their personalized service refreshing.
What's the Best Way to Ship Your Car
When it comes to researching car carriers and brokers, there are hundreds of companies out there. As we've demonstrated in this article, these companies are not all created equal. What's more, their shipping quotes can vary greatly.
The internet has made it easier than ever to research companies. But it still requires plenty of time and effort. You must fill out detailed online forms in many cases, handing over your personal information before you ever see a shipping quote.
What's more, some car shipping companies then require you to wait for a customer service representative to get back to you. For these reasons, comparison shopping for the best car moving service can quickly turn into a hassle.
Instead of going through the rigamarole of searching many different auto transporters, vetting their services, and getting shipping quotes, consider an auto shipping broker. They can provide you with shipping quotes in mere seconds based on real-time, market-based pricing.
How does it work? Carship Guru is an auto transport broker that works with many different car shipping companies, providing the best pricing and services available in various parts of the country.
We only work with experienced companies with a proven track record. We thoroughly vet each one to ensure they are industry registered, providing another layer of protection to the consumers who work with us. Find out what our customers have to say about the services we provide.
Finding the Right Car Shipping Companies
Before you ship your car, you must sort through the best car shipping companies for your specific needs. This time consuming process can leave you feeling overwhelmed.
How can you rest assured your car is in good hands? By working with Carship Guru to sort through the many companies on the market. Because of our industry connections, we also provide some of the best pricing available.