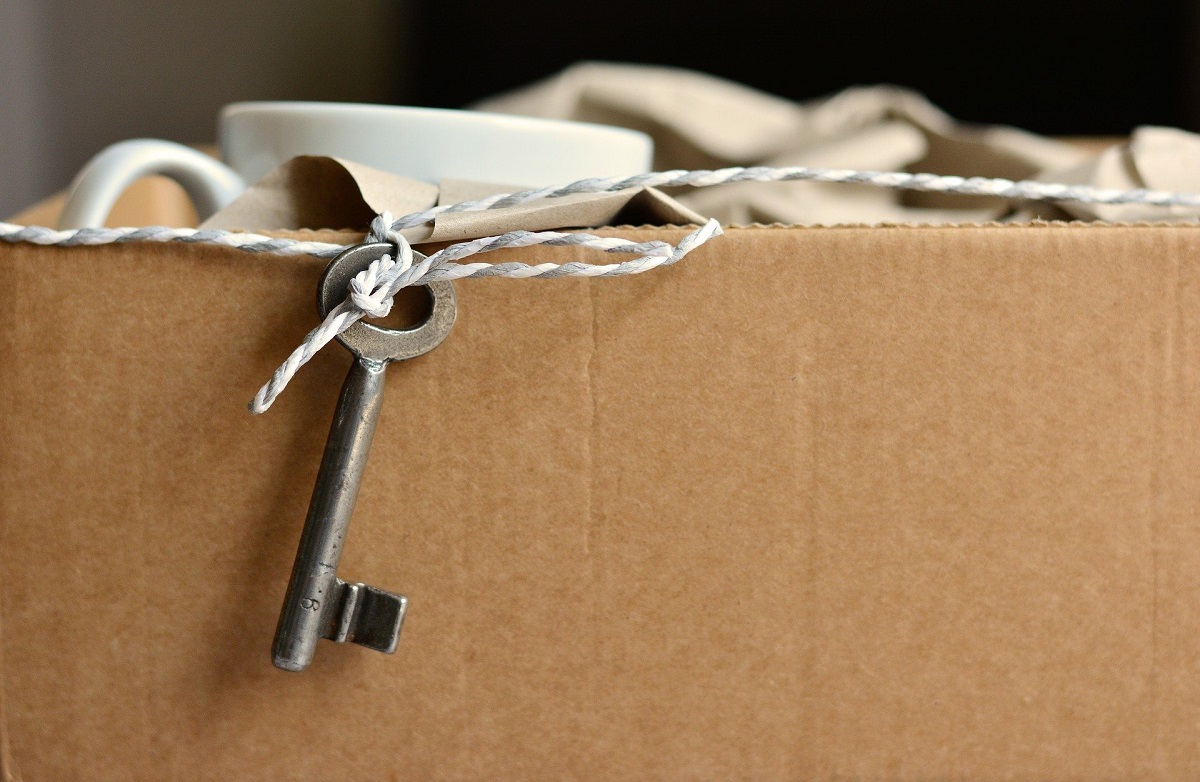 Moving out of state can be as scary as it is exciting. But if you are properly prepared for the move, you should be able to keep the anxiety at bay! These 40 tips can help your move to another state go smoothly without a hitch!
1. Prepare For the Move Out of State
Many people find dealing with a long list of tasks that come with moving to another state overwhelming. However, with a little planning and preparation, you will be checking items off of your to-do list at a rapid rate — leaving you time to actually enjoy your new adventure.
2. Do Some Research
If you are being relocated long distances due to work, you may not have much say in your destination as it will be where the company sends you. However, if the move is a voluntary one, then you will want to vet your choices. Moving out of state can be very exciting, but it does require a bit of research. Here are four things that you should be looking into:
Poverty rate
Economy
Natural disasters
Crime rates
Let's look at each of these things a little more closely.
3. Check on the Crime Rate 
No one wants to end up as a statistic which is why it is important to check the crime rates for the city or town you are considering before moving to another state. Some cities experience violent crimes at a much higher rate, and even smaller towns can have their fair share of violence.
4. Look into Healthcare Options
Moving to a rural area of a state can often severely limit your healthcare options. It is important that you ensure there are doctors available that can meet your need, especially if you have any serious or chronic medical conditions. 
Pro Tip: Before moving out of state, be sure to sign record releases at each of your providers' offices to ensure your medical records will be sent to your new doctors without delay.
5. Read About the School Systems 
Unfortunately, not all school systems are the same. If you have school-aged children, you will want to check the public and private options that are available and see how they rank.
While you are thinking about schools, you will also want to look at the daycare options!
6. Make Time to Visit
Once you've narrowed your options, you will want to schedule a time for a visit before making the move. If the city or state you wish to relocate to is within driving distance, you can plan a weekend trip. This will help you experience the vibe, interact with the locals, and discover neighborhood options. 
If you can't visit in a weekend's time, consider using some vacation days to make the trip. Just because a city or state seems like a good fit on paper, doesn't mean you will love it in reality. Moving out of state is a time and money commitment. You will want to be sure you are making the best choice for you, your family, and your budget.
7. Find a Place to Live
So, you've done your research, went for a visit, and made your decision to move to another state. Now, it is time to find your new house or apartment! If you want a home that you are sure to be happy with for years to come.
Research the neighborhoods. Not all corners of your new city will be the same, and you want to find one that fits your vibe as well as your budget.
Pro Tip: You can use Google Street View to check things out!
8. Check Out Your Commute
Once you've picked a couple of neighborhoods that suit you, you will want to factor in drive time. If you already know where you will be working, you should start with that commute. However, you will also want to check the commute to the nearest grocery store, daycare centers, church, and anywhere else you will need to go to on a regular basis. 
A perfect neighborhood can lose its luster quickly if it is too far away from everything else. You may also want to look into the available public transportation options.
9. Start an apartment or house search
Now that you've found the area of town that suits your needs, you need to start looking at houses or apartments. You can do this search yourself, or you can enlist a realtor to help you.
Make sure you do a walk through. If you can spend another weekend visiting houses or apartments in person, then you should definitely go that route.
However, it is also possible to do virtual walk throughs of most properties.
10. Prepping for the Move
Once you have found your new place, it is time to start prepping for moving to another state. This is where you need to start looking into the different options for getting your belongs, your vehicles, and yourself to your new out of state house or apartment. 
There are plenty of things to consider when moving to a new state! Ask yourself the following questions:
Should I pack myself or hire professionals?
Should I rent a moving truck or hire movers?
How will I get my pets to their new abode?
Will I drive my car or ship it?
Remember: If you plan on driving your vehicles, you will need to make sure they are in a good enough condition to make the long-haul.
11. Create Your Moving Binder
Navigate your move without a hitch by creating a moving binder.  Whether you are moving to a neighboring town or to the opposite coast, putting together a binder will help you plan and organize your move.
There are plenty of printables out there that will help you set up your binder, but you can also create your own sheets that are customized to your particular move. Here is some information to consider including in your binder:
Moving checklist
Moving budget
Utilities
Movers' contact info and invoices
Self-storage rental information
Loan information
Receipts
House plans
Emergency contact information
Information on your new area
Permits
Driving directions/map
Home inventory
Schedule
School information
12. Finalizing the Details
You've prepped your little heart out, and now you are getting down to the wire — moving day is nearly here. Now, you need to finalize all of the details so that you can make sure things go smoothly once the big day arrives. 
You should, by this point, know exactly where you will the boxes will be delivered to in your new city or state. All of the information for your new domicile should be recorded in your moving binder, and you should be busy picking out new curtains!
13. Turn on the Utilities
You need your abode to be liveable as soon as you arrive — even though your belongings won't be unpacked right away. The key to being able to live in your new home is having your utilities turned on. You can schedule these in advance so that they are ready to start as soon as you arrive. 
You need to consider the following:
Electricity
Gas
Cable
Internet
Home Phone Service
Pro Tip: Scheduling in advance also allows you to budget for deposits and other unexpected moving expenses.
14. Scheduling Pest Inspection
Hopefully, the previous tenant or homeowner will leave the property clean and pest-free, but there are no guarantees. Whether you are moving into a rental property or purchasing a house, you will want to schedule a pest inspection — preferably before your household items arrive. 
Pro Tip: If you are purchasing a home, this may be something that you can have the seller do as part of your purchasing contract.
15. Start Garbage Pick-Up Services
In some towns, the city provides garbage pick-up. However, if your new city or town does not provide this service, you will need to schedule it yourself. Check with the previous tenant for a recommendation or you can use services like Yelp to help you find a reliable provider.
16. Forward Your Mail
Once you know your move-in date, you can fill out a form with the post office to have your mail forwarded. However, it is still a good idea to go ahead and update all of your subscriptions with your new address, sooner rather than later so you don't forget in the chaos of moving to a new state.
Don't forget to update things like your Amazon account, as well as any newspaper or magazine subscriptions. 
17. Purchase Needed Pet Licenses
If you have pets, especially outdoor pets, then you will need to update their licenses for your new residence. You should be able to find all the information you need to get this task completed on the town's website.
Pro Tip: Make sure you are looking at a website that ends in .gov! If your pet has an implantable chip, you will want to make sure that the attached information is up to date as well. 
18. Update Your Budget for the New Cost of Living
If you are the type of person that keeps a monthly budget, then you will need to do some updating to ensure that you are accounting for your new cost of living! Whether your new state of residence is cheaper or more expensive, you will want to account for those changes.
There are plenty of apps and online programs that can help you with your budgeting needs.
19. Check on Relocation Assistance Plans
If you are moving out of state at your employer's request, it would be wise to look into their relocation assistance plan. It is possible that the company will pay for some or all of the expenses incurred from hiring movers and shipping your belongings to the new city or state. 
If you are moving out of state voluntarily, you may still want to check with your employer because they may have job openings available in your new city. Moving within your company can take a lot of stress out of the move because you won't also be seeking a new employer.
20. Transfer Professional Licenses
Depending on your line of work, you may also need to transfer your professional licenses to your new state in addition to getting a new driver's license. Here are a few of the professions that may need to have licenses transferred:
Teachers
Land surveyors
Doctors
Lawyers
Cosmetologists
Nurses
Building contractors
Counselors
Therapists
Electricians
21. Get Moving Insurance
Once you have your living arrangements and your work squared away, you will need to look to your belongings. This is where the bulk of your moving day activity will focus. 
First things first, take a look at your insurance policies and see if moving insurance is included anywhere. If not, you will want to look at insurance options for purchase. The moving company may offer some sort of policy, but it is possible this won't be the cheapest or most robust option.
22. Get Your Moving Supplies…
If you decided on a DIY move to save money, now is the time to finalize those details. Book your rental truck, purchase your boxes and supplies, enlist friends or family members to help you, and purchase any needed insurance policies.
Boxes (cardboard or plastic)
Tape
Plastic wrap
Bubble wrap
Labels and markers
Pro Tip: Go with good quality boxes and packing tape — it will actually save money in the long run!
23. …Or Hire Professional Movers
If you don't have the time or desire to DIY the move, then you will want to find a reputable moving company to do the hauling for you. After you pick your moving date, you can begin searching for a moving company. 
While it may be tempting to go with the cheapest option, remember that this moving company will be handling all of your household items. Choosing a company that doesn't take care of your stuff could end up being very expensive when it is all said and done. 
24. Watch Out for Red Flags!
When you are choosing your movers, you want to find a moving company that will treat your belongings like they are their own, right? Here are 12 red flags that should send you looking for other moving companies ASAP!
They do not have the proper licenses.
They are not insured.
The moving estimate is "too good to be true"
The estimates are all non-binding
They do not offer valuation coverage
They have customer complaints filed with the BBB
They have a slew of bad reviews
They act unprofessionally
They do not offer any references
They do not provide bills of lading
They do not allow you to contact drivers during the move
They want to be paid upfront
25. Get Your Vehicle to Your New Home
If you aren't driving your vehicle when you are moving long distance, then you will need to have it shipped to the final destination. While some household moving companies may also handle cars, not all of them will help with out of state moving. 
Be sure you find a reputable vehicle shipper watching for the same red flags as above. You can use Car Ship Guru to help you research moving companies and even get a few quotes.
Pro Tip: If you are planning to ship your car using a vehicle moving company, check with your auto insurance policy to ensure that it will be covered in transit. If not, you will want to purchase additional coverage.
26. Start the Packing Process!
Remember: packing takes much longer than you think it does! You will want to start as early as possible so that you don't end up panicking the night before the big move to a new state.
27. Pare Down Your Stuff Before Moving Out of State
Unless you have been watching plenty of Marie Kondo, you probably have a lot of superfluous items lingering on bookshelves and in your cabinets. Before you try lugging all of those unneeded items out of state, go through your belongings and pare things down. 
Your mantra should be: sell, donate, trash! Every item that you box and put on the moving truck costs you money — keep that in mind when deciding which items you can't live without.
Pro Tip: You can sell just about anything on eBay! Try listing a few of the items that are in good condition to earn a little extra money for your moving expenses.
If you donate items to Goodwill or somewhere similar, ask for a receipt so that you can write the donation off on your taxes and save money.
28. Make an Inventory List
Once you've pared down your belongings, it is time to work on your inventory list. Many people make the mistake of thinking they will remember what they have, but unless you have a photographic memory, it shouldn't be relied upon. 
Your moving inventory should include a list of all the valuable items that you will be packing up and moving to your new state. You will want to include their value and condition on your list.
What type of items should you include in your moving inventory list? Easy. You want to include everything of value. Things like:
Furniture
Appliances
Electronics
Computers
Area rugs
Artwork
Collectibles
Jewelry
High-end clothing
Handbags
Sporting equipment
Pro Tip: This list will also be helpful when signing up for renters' or homeowner's insurance. 
29. Pack Smart
In your rush to get everything boxed up and ready to toss on the truck, you may want to just start shoving items into boxes. However, this will only make more work for you on the other side (and it might damage your possessions!)
Instead, you should pack smart. 
Start your packing process with items that you won't need in the days leading up to your move. You can pack off-season clothes, holiday decorations, kitchen gadgets, DVD collections, and collectible items several weeks before your move without inconveniencing yourself. 
As it gets closer and closer to out of state moving day, you can pack everything except for the absolute essentials. These items that you need nearly every day — dishes, toiletries, work computers, etc — should be packed last.
Pro Tip: Create an "open first" box that will contain the items you left to pack last. Make sure you mark it in bold lettering so that you won't be left digging through endless boxes searching for cereal bowls on your first morning in your new place. 
30. Finalize Details With the Movers
If you have hired a professional moving company to handle some or all of the packing and moving, you will want to finalize all of the details with the company in advance of moving day. Of course, you will want to know when to expect your household items! But you need to remember that moving companies will often give you a "delivery spread" rather than an exact drop off time when you are moving out of state. 
A delivery spread is a window of time when your items are expected to arrive. 
Professional moving companies often utilize huge trucks to shuttle goods across state lines which means there may be more than one household per truck. So rather than telling you they will be there on Tuesday at 2 pm, they are likely to give you a window of days when they will arrive. 
31. Declare High-Value Items
If you are driving to your new property, it is recommended that you keep as many of your high-value items with you as possible. Jewelry, baseball card collections, your laptop, and other smaller expensive items can easily be transported in your trunk or bags. 
However, not all of your high-value items will be traveling with you, so it is important that you declare these items, in writing, to your moving company when you are preparing to move to another state. Most companies will ask that you declare items such as
Antiques
Silver
Furs
Oriental rugs
Computers
Artwork
32. Get Ready for Moving Day!
Finally, moving day has arrived. You've been prepping and planning for months or weeks, but now it is time to get the show on the road. At this point, everything should be pretty much packed up and ready to be placed on the truck. 
Pro Tip: You can leave bulky, fragile, or over-sized items for your professional movers to pack up. Although, it is important to let them know what types of items you will be relying on them to pack so that they can provide the necessary materials. 
33. Stay in Touch With Your Movers
Give your movers multiple contact numbers, so that they can reach you in the event of an emergency or a change of plans
There may be some issues that arise, and your moving company will need to be able to ask you questions. Not being available could delay the arrival of your goods which is definitely not something you want to happen when you are moving out of state.
34. Keep Some Cash On Hand
Have a stash of cash handy — just in case. You don't want to be moving out of state and run into a banking problem.
Pro Tip: If you use a local bank or credit union, you may want to transfer to a national bank or online option before moving day. This will make your banking needs easier in the long run.
35. Hold On to Important Documents and Chargers
Keep important documents like birth certificates, passports, and driver's licenses with you instead of putting them on the moving truck. It is unlikely that any of these items would go missing on your moving truck, but it is better to be safe than to be sorry.
While you are transporting to your new home, you will want to make sure that these documents are secure in your vehicle or your luggage.
Another thing you don't want to stick on the truck is your chargers. Make sure you also keep your phone chargers and chargers of any other electronic device with you (unless, of course, you packed that electronic on the truck!) You don't want to be stuck with a dead battery when you are moving out of state.
36. Keep a Supply of Medications With You
Be sure you have a supply of your medications and supplements on hand while you are traveling to your new home. Anything that is medically necessary for you to take should be packed with your luggage including eye drops! Keep in mind, the fact that you may not be able to see a doctor right away in your new state.
Pro Tip: You may also want to have your doctor add refills to your prescriptions at the pharmacy to ensure you have enough to tide you over. It may take several months to get an appointment in your new town or city.
37. Enjoy Your New Home Sweet Home
Now that you've finally made your way to your new residence in your new city or state, you will likely have quite a few days of unpacking ahead of you. If you labeled all of your boxes and pared down your inventory before the move, then you may not be too overwhelmed!
Make sure you take a few moments to savor the adventure of your move. Take a few before picks of you new home to share with the friends and family that you left behind.
38. Update Your Information
Once you are settled in and have a few moments to spare, you will need to make time for the following:
Getting a new driver's license
Updating your lenders and insurers with your new address
Register to vote
Don't forget to take some time to make a few new friends!
Pro Tip: You can find people with similar interests on Meet Up which makes moving out of state a little less scary!
39. Let's Talk Income Taxes
The first year after your long distance move can make tax time a little interesting. Keep in mind that you may need to pay state taxes in both your new state and your old state depending on what time of year you moved and how much money you made while living in each state.
Pro Tip: Don't count on being able to write your moving expenses off on your taxes! These types of expenses are not always eligible to be written off. 
40. Let's Talk Ad Valorem Taxes
You may also run into ad valorem taxes when you are moving to another state. The phrase "ad valorem" means according to value, and it is a tax you pay based on the worth of your property. For example, in some states, you will need to pay a yearly ad valorem tax on your vehicle. 
Not all states levy this type of tax, so you may want to consult with an accountant after your long distance move so you aren't met with a big surprise.
Bottom Line
Moving to another state or city can be an exciting adventure — especially when you are completely prepared! Using these 40 tips, you should be able to make moving out of state as painless as possible.